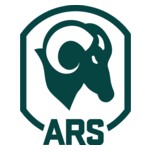 LOWELLVILLE, Ohio–(BUSINESS WIRE)–ARS Recycling Systems ("ARS") (www.arsrecycling.com) has announced today that it has completed the acquisition of Ernest Industries Inc. ARS is a portfolio company of Ironwood Capital.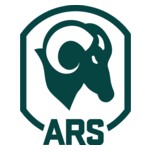 Ernest Industries is a leading fabricator of short load concrete mixers (www.ernestindustries.com) and road stripping machines (www.kellycreswell.com) and has a diverse mix of customers including OEMs, contractors and municipalities. The products are correlated to infrastructure improvements.
Founded in 1991, ARS is the preeminent designer and manufacturer of recycling machines and dust collectors in North America with a portfolio of various sized machines for applications across multiple markets. ARS is headquartered in Lowellville, Ohio.
"This acquisition will allow us to take our fabrication expertise in infrastructure and expand into additional markets via new customers. It's an exciting growth opportunity and strengthens ARS across the board," said Bob Vucenovic, President and CEO of ARS. "Additionally, the asset base of Ernest Industries will allow ARS to fabricate more subassemblies in-house, thereby improving lead time and mitigating price increases to our existing bridge, petrochemical tank and marine customers," said Vucenovic.
About Ironwood Capital
Celebrating 20 Years of Middle Market Investing
Ironwood Capital provides non-control growth capital to middle market companies across the U.S. The Firm has invested more than $1 billion in over 100 companies since 2001 and currently invests subordinated debt and minority equity in amounts ranging from $10 million to $30 million. Ironwood's investments support business owners and financial sponsors in growth financings, full and partial recapitalizations, generational transitions, and buyouts. For more information, please visit: ironwoodcap.com
Contacts
Bob Vucenovic

President & CEO

bvucenovic@arsrecycling.com