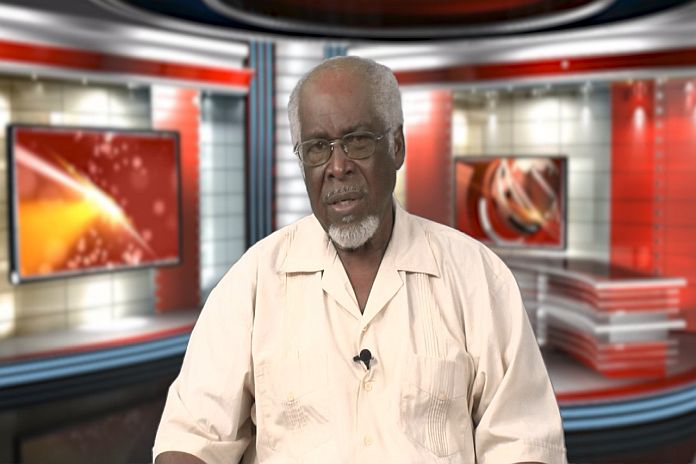 By Denys Springer
Phillip Norton in his book "The Constitution in Flux" is of the view that the language of constitutional debate is somewhat alien … to debates on the floor of the house". He went on to write that "it is an inability which afflicts the politician". He wrote in terms of the United Kingdom, yet relevant to Saint Lucia, a former colony.
I read about Rome's past and the blatant, arrogant and sadistic attitude of Nero, he said openly: " To Let Rome Burn". He meant the part where the poor lived because he had plans for that part of Rome in his development plan in his modernization of Rome.
Reading the callousness, history can reflect on Hitler, Mussolini, Stalin, Pol Pot, and even in places like China where leaders gave the order to shoot students in Tiananmen Square and the blatant slavery that is taking place with the people from the Xiajiang province; and the brutal civil wars we have seen in Africa and elsewhere.
These were part of history that we thought could not happen in the Caribbean, where we have had our sufferings through slavery and colonialism. And that, our so call owners could not be as callous as those tyrants. Yet, we see the semblance of that attitude in Saint Lucia, aided and abetted by senile men and women to piggyback on incompetent, wasteful, and vindictive leadership.
Yes, I live in Saint Lucia with the misfortune of the ignominy of a leader; unfit to lead us anywhere. COVID-19 seems a natural disaster, which made all Saint Lucians realize a leader who is more interested in tourism and is prepared to toggle COVID-19 pandemic – lives vs livelihood.
The present centralization of power into the hands of one person has gone too far. This amounts to a system of personal rule at the very heart of our parliamentary democracy, and the government must be made accountable.
We are also told that we have a constitution, which in essence did not come from Westminster but by Whitehall during our colonial past. The framers of the constitution gave us a written codified constitution yet the British constitution is un-codified.
One may very well ask the question why? Is it because parliament in the UK is sovereign?
The misuse of power we are now subjected to cannot be based on consent due to our written constitution, because by and large – those who should know about the constitution, i.e. the attorney general chambers and others in parliament seems disordered.
Leader of the opposition, Philip J Pierre, in his independence speech made it clear that "reform of our constitution will be a priority".
As I pondered the necessity of constitutional reform I was somewhat flabbergasted to have heard the debate in the house where former prime minister Kenny D Anthony alluded to so-called experts tabling bills in the House of Assembly who do not seem to understand or are aware of the constitution. Anthony may have revelled satirically the inefficiency of the attorney general's chambers. This further substantiates why constitutional reform is necessary.
The use of English and Creole in the House of Assembly is another point of contention. Creole is our native language. English is the official language. We are a dual speaking country It should be simplified that both languages must be used, simultaneously. [Example Canada: English and French]
Reforms proposed by deceased Judge Suzie D'Auvergne must now be taken off from storage and brought out to be discussed openly. Steps must be taken to implement its in-depth findings – the consent of the people.
Reform of the constitution is now urgent, fundamental and necessary if we are to be an independent country that represents the people. We cannot afford to trivialize this urgent necessity of independence. It is even more important when our final appellate court is the English based Privy Council while we have a Caribbean Court of Justice (CCJ).
Leader of the opposition, Philip J Pierre, has restated that this is a priority for him, and a new Saint Lucia Labour Party (SLP) government.
I believe the government has a moral duty to carry out promises embodied in its election manifesto. Dishonesty and connivance cannot be accepted and must be removed from our politics.
Therefore, constitutional reform is very important at this juncture of our independence and needs fuller discussion and immediate action. When one considers the amount of money that was spent on producing the report, it shows that our politicians on both sides of the divide have had misplaced priorities. Let me be frank and clear; both parties are culpable.