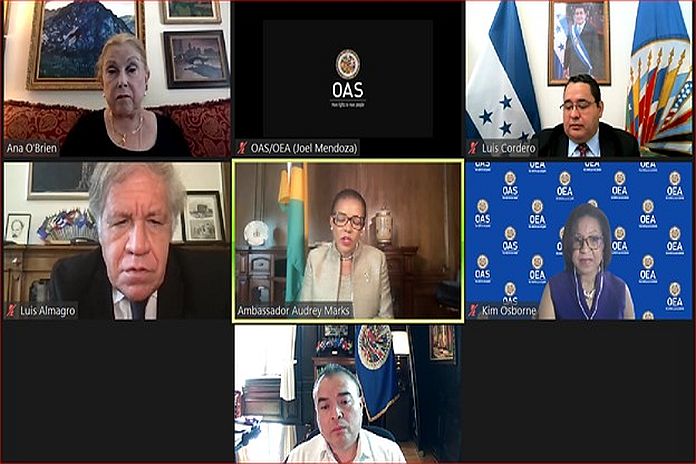 WASHINGTON, USA – The Permanent Representative of Jamaica to the Organization of American States (OAS) Audrey Marks, has assumed the chair of the OAS Inter-American Council for Integral Development (CIDI) for the second half of 2021.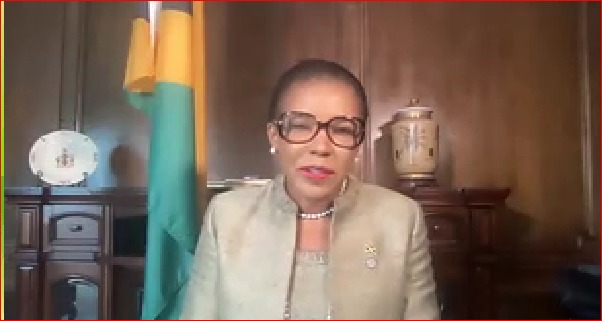 Ambassador Marks emphasized that her country's term as chair of CIDI comes at a "critical time" and that "COVID 19 has forever changed the way we conduct our day-to-day affairs." "We must urgently design and implement variable policies, strategies and realistic solutions to reduce vulnerability and increase resilience," ambassador Marks added.
For his part, the Permanent Representative of Honduras and outgoing chair of CIDI, Luis Cordero, named climate change, access to green funds, security, education and access to science and technology as the priorities of his term. "We promoted issues that were aligned with post-COVID-19 economic recovery and protection, which will contribute to the development of all member states," added the Honduran diplomat.
The purpose of CIDI is to promote solidarity-based cooperation among countries to support their integral development and to contribute to the eradication of extreme poverty.