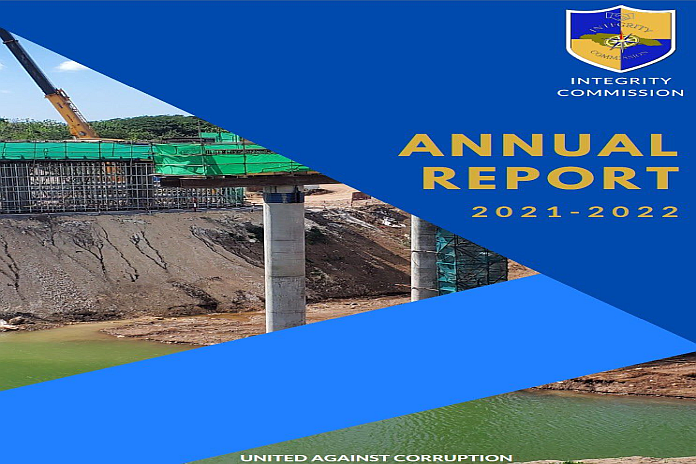 KINGSTON, Jamaica – The Integrity Commission's 4th annual report, for the financial year ended March 31, 2022, was tabled in the House of Representatives, on July 5, 2022.
Section 36(2) of the Integrity Commission Act requires the Commission to submit its annual reports to the parliament not later than three months after the end of each financial year.
Three printed copies of the report were submitted on Wednesday, June 29, to the speaker of the House of Representatives, president of the senate and the clerk to the Houses. To ensure the easy dissemination of the report by the parliament, an electronic copy of the report was also submitted.
In light of the fact that today's tabling of the report in the House of Representatives has now made the report public, the Commission has decided to proceed immediately to publishing the Report by placing same on its official website at integrity.gov.jm.
Read the report here and on the Commission's Twitter page @integrityja