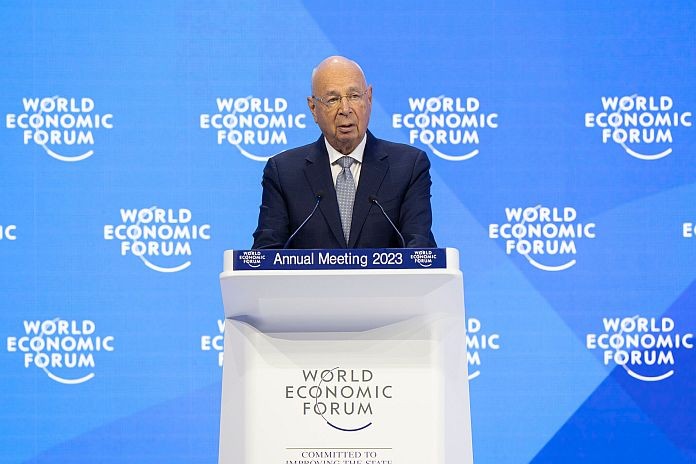 DAVOS, Switzerland ( Development Aid News) – The World Economic Forum, which took place this year amid growing uncertainties and an economic slowdown, had a record number of participants. Among other topics, climate change, the war in Ukraine, and the economic downturn triggered extensive debates and discussions among global political and business leaders.
The World Economic Forum in Davos, Switzerland, held from 16 to 20 January 2023, brought together a record number of over 2500 participants. This year, the renowned annual meeting, with the theme "Cooperation in a Fragmented World", took place amidst the ongoing global economic downturn and soaring inflation rates. Global political and business leaders gathered to discuss emerging economic, financial, social, ecologic, energy, and political issues.
Critical takeaways from Davos 2023
While Forum participants expressed their concerns over growing uncertainty and economic instability, they left the meeting with some positivity. During the final panel, members expressed optimism that a severe global recession could be avoided.
"We are now heading to a year where hopefully the corporates, the consumers, the state, policymakers will continue to have that resilient, determined approach to engineer the transitions that must take place," stated European Central Bank chief, Christine Lagarde.
For her part, the Director General of the International Monetary Fund, Kristalina Georgieva, added:
"What has improved is that inflation seems to have started heading in the right direction, in other words, down; headline inflation in particular. What has improved is the prospect for China to boost growth." 
As for the war in Ukraine, while the West was clear about doubling military and financial support for Kyiv, other countries encouraged a quick return to the negotiating table.
NATO Secretary General Jens Stoltenberg said:
"If we want a negotiated peaceful solution tomorrow, we need to provide more weapons today."
Former British prime minister, Boris Johnson, demanded greater trust was placed in the Ukrainians' bravery and fighting spirit. On the other hand, however, Slovenia's deputy prime minister and foreign minister, Tanja Fajon, expressed her concerns over the evolution of the war in Ukraine, noting:
"I got the feeling that no-one really knows exactly where we are heading and what the solutions can be."
Another topic that triggered lively discussion and hot debate during the Forum in Davos was climate change. Participants highlighted that climate change is now irreversible; therefore, countries should become resilient and adapt to the changes brought about by climate change. Pakistan, which has suffered heavily from deadly floods, raised issues related to the loss and damage financing for emerging countries. In turn, Britain's opposition leader, Keir Starmer, spoke against new oil investments.
Overall, all the participants and parties at Davos agreed that using green energy and investment to mitigate climate change is the need of the hour. According to the World Economic Forum's official note, around 45 partners launched the Giving to Amplify Earth Action. This initiative aims to fund current partnerships and create new ones to unlock the US$3 trillion of financing required yearly to reach net zero, reverse nature loss, and restore biodiversity by 2050.
Klaus Schwab, founder and executive chairman, World Economic Forum. World Economic Forum/Valeriano Di Domenico
The World Economic Forum (WEF) is a non-profit organization set up in Switzerland in 1971 to promote collaboration between the private and public sectors. It is best known for its annual Davos meeting, the first of which took place in February 1971. As well as the 1,000 corporations that are members of the organization, the event is also attended on an invitation basis by well-known politicians, business, religious and academic leaders, investors, journalists, and celebrities.
The Davos meeting is largely aimed at fostering relations to help to solve global problems. As the chair and founder of the WEF, Klaus Schwab said at this year's meeting:
"Only personal interaction creates the necessary level of trust, which we need so much in our fractured world."