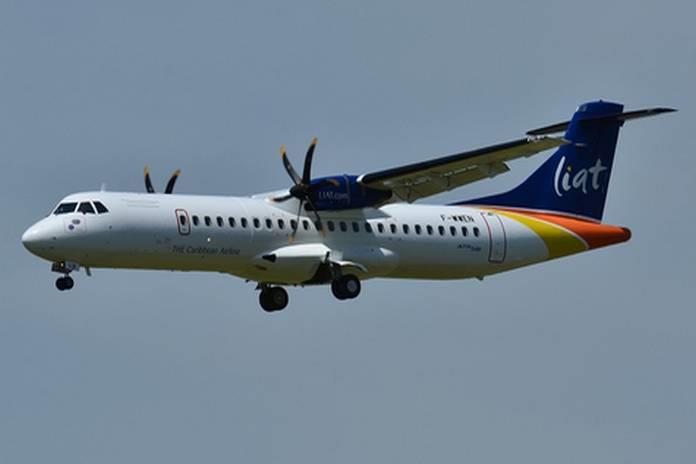 By Caribbean News Global contributor
ST JOHNS, Antigua – LIAT has announced that it will begin its commercial schedule on November 30, 2020, with flights operating to a limited number of destinations.
This makes real that "LIAT will be saved" as previously instructed by prime minister Gaston Browne having developed a plan for the re-organization of LIAT and the Companies (Amendment) Act 2020 Gazetted on Wednesday, July 15, 2020.

"The airline will operate flights five days a week to seven destinations across the LIAT network. The seven destinations are Antigua, Barbados, Dominica, Grenada, Saint Lucia, St Kitts, and St Vincent. The limited schedule of flights will return connectivity to these destinations which were impacted by the airline's suspension of commercial services.
"Passengers will be able to book flights via the LIAT website (www.liat.com) or the Reservations Call Centre. The airline has also published its policy for persons who will want to utilise their credits to book flights during the new limited schedule. However, passengers seeking refunds will have to await the outcome of the administration process."
The airline is currently under administration, is being restructured following a decision by the government of Antigua and Barbuda to reorganise the airline.
"LIAT is a Caribbean in­stitution that is key to the in­tegration process and it has served the region well. It is the pride of the Caribbe­an and a significant part of our Caribbean civilization. Unfortunately, we have not given LIAT the support it deserves. Rather, we spend time criticizing the airline and some countries pre­fer to provide support for extra-regional carriers to fly into their territories but deny LIAT similar privileg­es," prime minister Browne said.
The return of LIAT has provoked the turbulent skies theory of multiple airlines competing in a limited air-space challenged by cost and population manoeuvrability.
Related Links:
COVID-19 adds to the new modality of travel, movement of people and regional commerce.
"Several new procedures have been implemented to ensure the safety of staff and passengers as well as reduce the risk of transmission of COVID-19. These include the mandatory wearing of masks at check-in and onboard, enhancement in its cleaning and sanitization protocols and new boarding procedures," says LIAT.
"Having completed all the training and regulatory requirements for the territories for the November 30 start," the airline is scheduled to announce shortly, "the addition of other destinations to the schedule for December 2020."