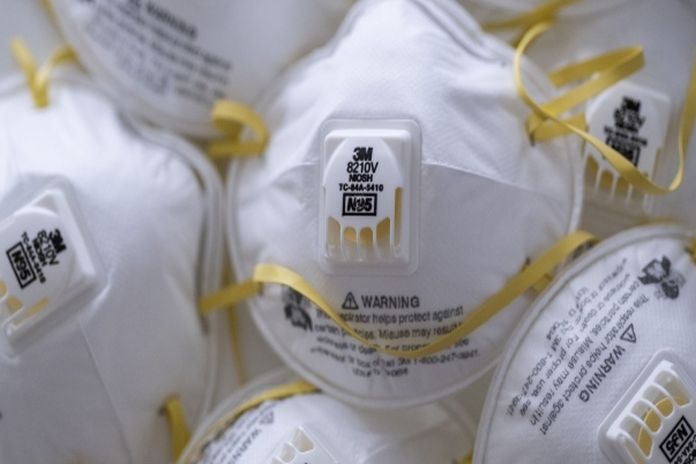 By Caribbean News Global

TORONTO, Canada – Prime Minister, Justin Trudeau, and the Premier of Ontario, Doug Ford, announced an agreement between the government of Canada, the government of Ontario and 3M Canada on a joint investment to expand a manufacturing facility for N95 respirators in Brockville, Ontario.
"Our health care workers have been on the front lines of our country's fight against COVID-19 since the very beginning. While the virus remains a threat, we need to make sure these real-life heroes have the equipment they need. This agreement with 3M Canada highlights the government of Canada's commitment to protecting those who are doing so much to keep their fellow Canadians healthy and safe," said, prime minister of Canada.
The government of Canada and the government of Ontario are supporting 3M's capital investment by contributing $23.33 million each. The facility will produce 25 million N95 respirators for the government of Canada and 25 million for the government of Ontario per year over five years. This will provide 50 million N95 respirators annually to help health care workers, first responders and other essential workers with the equipment they need to continue their vital work.
"The COVID-19 pandemic has highlighted the importance of increasing the availability of N95 respirators in North America. We are extremely proud to deliver a made-in-Canada solution that strengthens the North American region's supply of PPE for health care workers, first responders and those in critical infrastructure and industry roles. We thank both the Canadian and Ontario governments for their close collaboration on this effort and share their goal of protecting Canadians," said, Penny Wise, president, 3M Canada.
The health and safety of all Canadians remain the top priority of the government of Canada and the government of Ontario. As we gradually and safely restart the economy, we will continue to work with Canadian industry and make strategic investments to support our health care workers and make our country more resilient to possible future waves of the virus.
"That is why the government of Canada and the government of Ontario are taking steps to guarantee a secure, made-in-Canada supply of medical equipment to protect their health and safety," the prime ministers' office said in a press release.
Doug Ford, Premier of Ontario, said: "As a province and as a country, we have turned our manufacturing might towards fighting against COVID-19 and encouraging businesses to step up and produce the life-saving personal protective equipment and critical health supplies we need. We are proud to stand with our federal partners and invest in 3M's new manufacturing facility for N95 respirators. It will create jobs and contribute to our economic recovery, but more importantly, it will protect our front line health care workers throughout the pandemic and beyond."