***1:30 p.m. Thursday, September 29, 1500 N. 19th Street, Monroe, LA 71201***
MONROE, La.–(BUSINESS WIRE)–#affordablehousing–NOVA Workforce Institute of Northeast Louisiana (NOVA) will receive $14,500 in Partnership Grant Program (PGP) funds at a ceremonial check presentation Thursday. Representatives from Cadence Bank, Origin Bank, Progressive Bank and the Federal Home Loan Bank of Dallas (FHLB Dallas) will award the grants.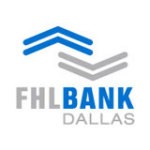 FHLB Dallas provides up to 3:1 matches of member contributions up to $12,000 per member to help promote and strengthen relationships between community-based organizations and FHLB Dallas members. The PGP also complements the development activities fostered by FHLB Dallas' Affordable Housing and Community Investment programs.
NOVA identifies and connects the workforce needs of employers with educational and training entities by assisting individuals with living wage careers and employment.
WHAT:

 
 
 
 

Check presentation for NOVA Workforce Institute of Northeast Louisiana

 

 
 
 
 

 

WHEN:

 
 
 
 

1:30 p.m., Thursday, September 29, 2022

 

 
 
 
 

 

WHO:

 
 
 
 

L.J. Holland, Executive Vice President, Senior Relationship Manager, Cadence Bank


Chris Windham, President, Northeast Louisiana Division, Cadence Bank


Billy Haddad, Senior Vice President, Origin Bank


Shelia Grayson, Vice President, CRA and Community Development Officer, Origin Bank


Kelly Shambro, Senior Vice President, Communications and Marketing Director, Progressive Bank


Paul West, Executive Director, NOVA Workforce Institute of Northeast Louisiana


Melanie Dill, Community and Economic Development Product Manager, FHLB Dallas

 
 
 
 

WHERE:

 
 
 
 

Tower Place Monroe

 

 
 
 
 

1500 N. 19th Street


Monroe, LA 71201
Contacts
Corporate Communications

Federal Home Loan Bank of Dallas

fhlb.com
(214) 441-8445