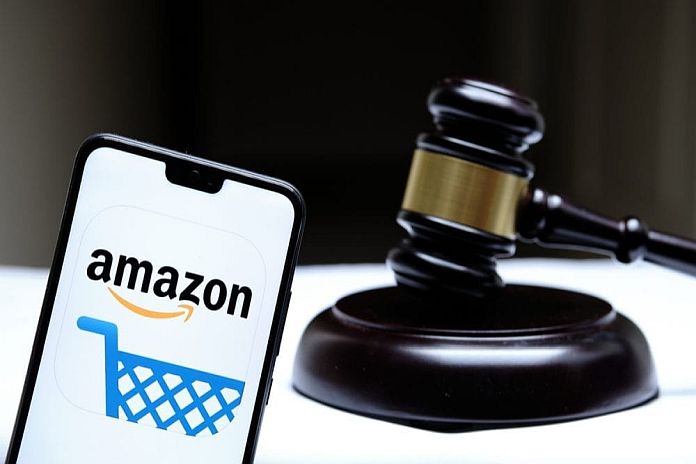 By PYMNTS
Merchants are mobilizing nationwide to take on Amazon's eCommerce footprint and fight on Capitol Hill for stricter antitrust regulations, The Wall Street Journal reported on Tuesday, April 6.
The newly formed coalition — called Small Business Rising — includes the National Grocers Association, the American Booksellers Association and the Alliance for Pharmacy Compounding. Members are striving to leverage the local connections that business owners have with congressional leaders, reporters and commerce groups, taking action by writing letters, holding meetings, attracting media attention and more.
The coalition includes trade groups that represent thousands of merchants, including hardware stores, office suppliers, booksellers, grocers and more. Business groups from 12 cities also joined the effort, organizers said, per WSJ.
The groups are planning to urge their congressional representatives to enact tough anti-competition regulations, along with greater enforcement of the antitrust laws already in place. The coalition specifically calls for federal mandates that would prevent a marketplace owner from competing with the sellers on its site. Such a law would force the separation of Amazon's retail product lines from its eCommerce site. No bill has been introduced yet, although members of the House Antitrust Subcommittee are looking at the best ways to update US antitrust regulations.
An Amazon spokesperson told WSJ that businesses crying foul "are suggesting misguided interventions in the free market that would kill off independent retailers and punish consumers by forcing small businesses out of popular online stores, raising prices and reducing consumer choice and convenience."
The spokesperson further added that "Amazon and third-party sellers complement each other, and sellers having the opportunity to sell right alongside a retailer's products is the very competition that most benefits consumers and has made the marketplace model so successful for third-party sellers."
On the flip side, big businesses and their lobbyists are pushing Washington, DC to step back from updating or instituting new antitrust laws. Amazon spent roughly $18 million in 2020 — the second biggest amount ever spent — on lobbying efforts.
Democratic leaders said last month that they are planning to introduce more than 10 bills regarding antitrust issues that could make it tougher for Big Tech to lobby against reforms.
A recent PYMNTS analysis discovered that Amazon had 14.3 percent market share for all clothing and apparel sales during the third quarter of 2020. Merchants on the platform have said they compete more with Amazon than with each other.