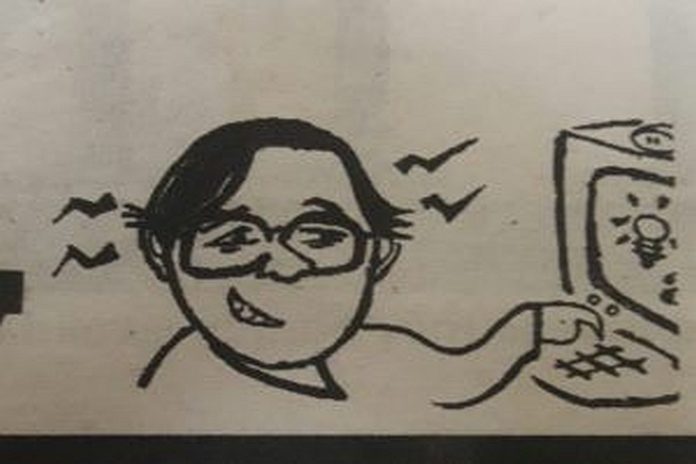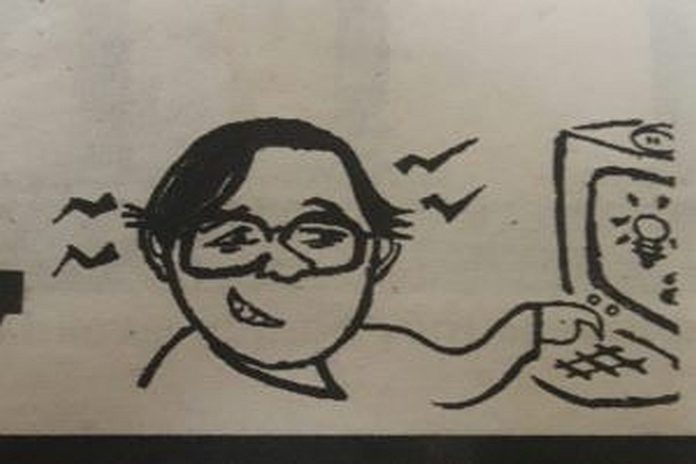 By Anthony Deyal
Many years ago, a Trinidadian election candidate completing his personal information form, wrote as his profession, "Radio and Television Personality."  Then he crossed out the word "Personality" and replaced it with "Celebrity".
Is there a difference between "Personality" and "Celebrity"? Some see it as a matter of fame, as the flame and name of the game.
A celebrity is someone famous who is usually in the entertainment business – singing, acting, and even sports. Jamaica's top celebrity for the past few years is Usain Bolt, followed by Bob Marley and Jimmy Cliff.  Vybz Kartel, the Jamaican Reggae Star who is in prison serving a minimum of 35 years for murder, continues to release new songs and is still on the list of "celebs". Rihanna tops the present list in Barbados and, in Saint Lucia, while only visitors like Oprah Winfrey are listed as "Celebrities", there are "famous" nationals including Daren Sammy and Derek Walcott.
In other words, all celebrities are famous people, but not all famous people are celebrities. The same goes for "personality". You may have a lot of personalities but may never be one. I got to thinking about celebrity as a way of life and the world during last week's Carnival celebrations in Trinidad and Tobago. Usain Bolt was here and his arrival was duly and punctiliously noted.
Teodorin Nguema Obiang and his delegation were here. Who is this guy, and is he a celebrity or a personality?  He is the "flamboyant" vice president of Equatorial Guinea who came to Trinidad on a 90-metre superyacht four days after a court in France upheld a three-year suspended jail term and imposed a fine of US$33 million on him. His assets in France were also seized for "using public money to fund his lavish lifestyle" which includes, it seems, enjoying Trinidad Carnival with his friends.
The flavour of the Carnival month, however, was Onika Tanya Maraj-Petty, born December 8, 1982, in St James, Trinidad, known professionally as Nicki Minaj; an American rapper, singer, and songwriter who is considered one of the most influential female rap artists of all time. Among her many achievements listed in her WIKIPEDIA entry is that at the age of 19, as she struggled with her acting career, she worked as a waitress at a Red Lobster in the Bronx but was fired for discourtesy to customers. She said she lost "at least 15 jobs" for similar reasons.
Minaj was accompanied by her 41-year-old husband, Kenneth Petty (aka Zoo), who according to BILLBOARD boasts "quite the gallery of mugshots" including a conviction for attempted rape, manslaughter charges in 2006 following gunfire that resulted in the death of Lamont Robinson in 2002, and was on a supervised release program from 2013 to 2018 after serving seven years behind bars. However, while Minaj was basking in the limelight and adulation, her husband (according to the American youth-based media platform, COMPLEX) "caught flak after he was seen pushing Carnival singer Iwer George's arm away from his wife."
According to COMPLEX the issue was simple. Iwer said it was not a big deal while Minaj initially made it clear that her husband, Petty, was not as petty as all that. She posted, "My husband be all over the blogs & he don't even know it…I could never comment on a regular man this much." In a follow-up tweet, she added, "Ppl get so mad when they see u happy. Just laugh & keep it pushin. Life is beautiful."  She then apologised on Petty's behalf, "Oh gawd, Allyuh like sh** eh? I go cuz all yuh real fkn stink yuh know?. He don't understand anything about our culture. I apologize on his behalf. He's always in security mode. All love. Love my country to death. Love my ppl to death. Period… I should've told him it's a very comfortable family atmosphere. He's never been to a carnival in his life. Not even in Brooklyn babe."
While the philosophers among us respond to all events, major or minor, by saying "And this too shall pass away", one of the major casualties of time and tide is celebrity status. In his heyday, Brian Lara was "The Prince of Port-of-Spain" and whatever he did or said, good, bad or indifferent, were widely reported. He was covered by the Carnival photographers and reporters as much as he was by the cricket media. Now, he too has been deposed and like so many other celebrities, has become a victim of the dictum attributed to pop-art great, Andy Warhol.
At an exhibition in Stockholm, Sweden in 1968, Warhol said, "In the future, everybody will be world-famous for fifteen minutes."  While some have lasted more than fifteen minutes, celebrity status is not everlasting, and the spotlight eventually shifts.
In any case, mathematician Samuel Arbesman estimates that only.0086 percent of all of us who make up the global population will be eligible for inclusion in Wikipedia's "notability" standard or list of "famous" people.
That does not include the big fishes in the little ponds especially the ones who ask angrily, "Do you know who I am?" It is said that president Donald Trump tried that when, on visiting a Washington DC nursing home, he was ignored by an old man. He shouted angrily, "Do you know who I am?" The little old man looked up from his walker and said, "No, but if you go to the front desk, they will tell you your name."
In the mid-1970s, I was the television producer in the prime minister's office and for a long time appeared nightly in a live talk-show. People called out to me and used my closing line, "Take care now, hear" but a few also untruthfully claimed that I wore long-sleeve shirts because of the needle marks in my arms. That too is the part of the price you pay.  One day, many years after I left television, a lady stopped me on the main street in Port-of-Spain and said, "Wait! Wait!"  She scrutinised me from several angles and added, "Hold on! Hold on!"  Then she proved that my fifteen minutes were up by declaring triumphantly, "I know you. You used to be Tony Deyal!"
*Tony Deyal was last seen saying he hopes British graffiti artist Banksy is wrong and that the future will hold more than a mere fifteen minutes of anonymity for everyone, especially Donald Trump for whom it should be an eternity.