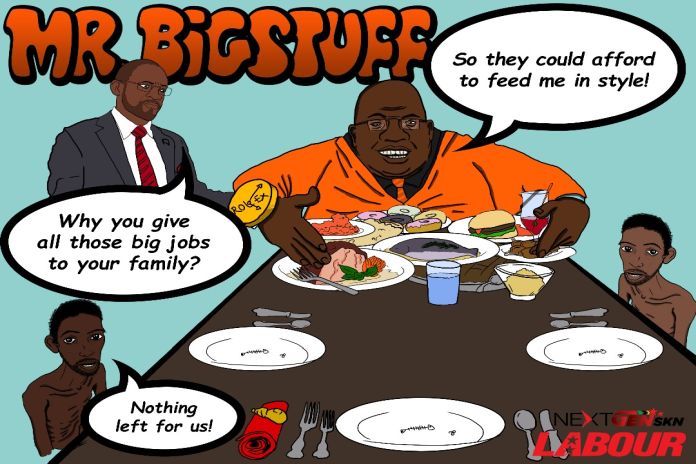 By NextGen SKN
BASSETERRE, St Kitts – Nepotism gone-mad in the past five years in St Kitts and Nevis – the Sisterhood – the Brotherhood – Nepotism in real and quick time.
The key issues in the June 5, 2020 elections; including, "transparency, accountability, freedom of information, public accounts committee, the whole works, the whole gamut, the whole range of good governance issues – election campaign funding, nepotism, corruption … you name it … "
The stimulus package is not reaching the people most in need meanwhile, more than 5,000 citizens are waiting, seemingly in vain. 
Mister BIGSTUFF: Nothing left for us?
These are people who have lost their jobs, laid off, or are on reduced hours as well as owners of small businesses that were forced to close for the past two months as a result of the state of emergency imposed by Dr Timothy Harris.