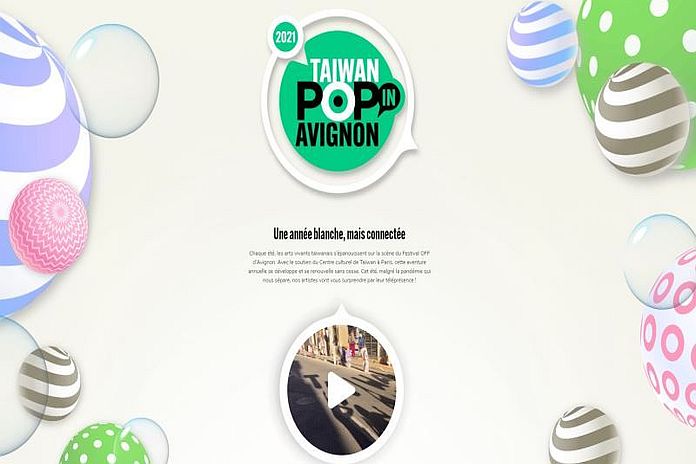 By Taiwan Today
TAIPEI, Taiwan — The Taiwan Pop-In Avignon campaign introducing the country's artists and their works was launched by the Taiwan Cultural Center in Paris under the ministry of culture July 6.
The campaign, including a French webpage and YouTube channel, is presented in celebration of the Festival Off d'Avignon in France running July 7 to 31, the MOC said. It aims to deepen cultural exchanges between Taiwan and France and allow the nation's performing arts to shine on the world stage, the ministry added.
Eight Taiwan troupes have been selected to feature on the website, spotlighting the vibrancy of the country's performing arts sector, the MOC said. The groups are modern dance outfits B.Dance, Hung Dance, Tjimur Dance Theatre and Resident Island Dance Theatre; Nanguan opera company La Cie MaxMind; multidisciplinary Theatre de la Sardine and Hsing Legend Theatre; and glove puppet show group Jin Kwei Lo Puppetry Company.
According to the MOC, information regarding each artist and performance can be found on the website. Insight from French theater professionals is also included, it said.
Founded in 1947, Festival d'Avignon is one of France's foremost art events. The "Off" portion was introduced in 1968 to incorporate avant-garde and spontaneous performances at informal venues such as restaurants and theater schools.