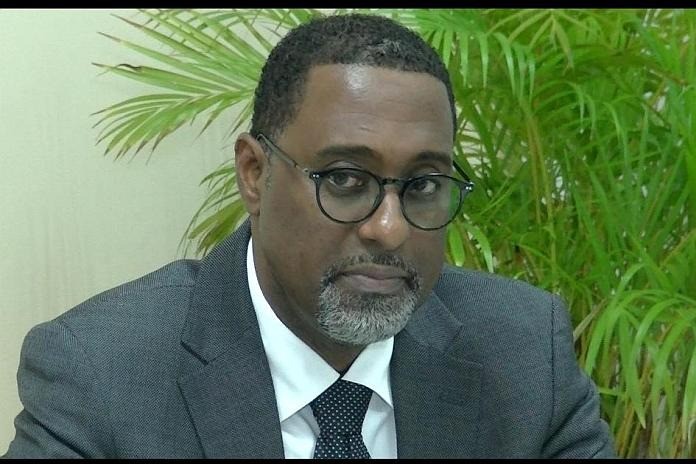 By Dr Alphonsus St Rose
CASTRIES, St Lucia – The World Health Organization (WHO) has declared the 2022 Monkeypox outbreak, a Global Health Emergency of International Concern. What should our strategic national response be and where should the response effort be appropriately, equitably and most efficiently deployed for maximum efficiencies in keeping with global public health best practices? Success will be defined, more importantly, by how we prevent, rescue, recover and reposition from the difficulties and challenges of these daunting times!
A recently published New England Journal of Medicine (NEJM) paper (21.06.22) of 528 monkeypox cases in 16 nations, indicated that a sexual relationship between men could be a possible link behind the spread. At least 98 percent of the people with monkeypox infection were gay or bisexual men, the NEJM analysis published.
From a purely pragmatic and public health perspective, if the vast majority of infections to date have been reported in and among men having sex with men (MSM), that is critical data in establishing a Frontline Monkeypox Response Platform.
The prevention and containment of the spread of the Monkeypox virus will therefore require in addition to an integrative approach similar to Covid-19, a timely, reliable and well-coordinated response in education, surveillance and vaccination of the communities and target populations at highest risk (MSM).
This is where and how we will capture and map out the clusters of highest prevalence, incidence and case identification for diagnosis, isolation and treatment thereby reducing community spread and its increased healthcare cost burden. There is also need for accelerated focus on strengthening the ailing primary healthcare infrastructure and especially our STD/sexual health clinics and outreach programs.
Some people will present with a rash all over their body or different parts of their body, but there are many who are presenting with genital and anal lesions as their first indication of illness, which can be confused with herpes, shingles and syphilis; this clearly speaks to close prolonged contact for transmission.
People with underlying medical conditions (CNCD's) currently are not considered an at-risk group of major concern compared to Covid-19 infection.
While Monkeypox is yet to be considered a sexually transmitted disease, or a gay disease, most people who have got it report some level of sexual activity, penetrative as well as oral sex.
Anyone can get monkeypox, particularly if one gets into close physical contact with someone who has monkeypox, including their clothing and bedsheets. That can place you at risk of infection, regardless of your sexual orientation.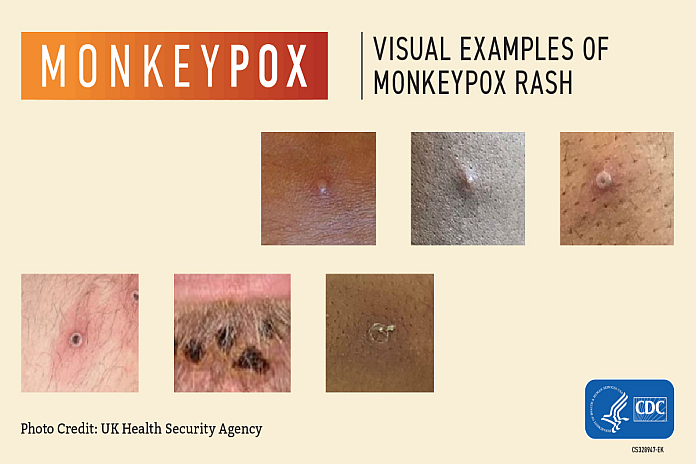 Theoretically, the virus may be transmitted through respiratory droplets. However, current epidemiological data does not seem to support this as a very efficient mode of transmission; skin-to-skin contact seems a more plausible transmission highway than face-to-face contact.
Notwithstanding the exceedingly high prevalence of Monkeypox in MSM it is my professional opinion that over time, that current dominant demographic pattern of transmission will morph into a more widespread, diffuse and heterogenous population mix.
This is presently the best window to start an effective and coordinated response directed at the affected communities and to broaden the response once community spread increases. That begs the question, what is our current national procurement strategy for Covid-19 and Monkeypox therapeutics?
The public-health information dissemination platform for Covid -19 and now Monkeypox is in need of a reset. Clearly, our Covid-19 record has not inspired confidence. If the messaging strategy for Monkeypox is framed simply around more masking, sanitizing and social distancing, then we will certainly miss the prevention and containment Monkeypox window.
In our harm reduction discussions, it is of critical importance to honestly provide all relevant and available data and updates, so the public is equipped with credible information to make timely and informed decisions and in particular to adjust and practice safe and responsible sexual behaviour especially in MSM.
The MOH in its messaging/communication strategy must strike an honest and reassuring information balance (void of sophistry, inadvertent or otherwise) that warns people who genuinely are at highest risk without stigmatizing any community where cases appear to be clustered, like among men who have sex with men. Withholding critical information, is as bad as misinformation.
As outbreaks of monkeypox increase, given the high prevalence of gay men among people infected with the Monkeypox virus, we must be thoughtful and candid not to unjustifiably fuel concerns of heightened anxiety, as well as avoiding a situation that encourages homophobic sentiments based on misunderstandings of the disease. The lessons of the HIV/AIDS pandemic are all too present in our minds to forget.
The science of medicine is an evolving paradigm and therefore we have a duty to inform in an honest and timely manner on the best accessible data once it becomes available.
Our healthcare agencies/institutions are obliged to work diligently to avoid selective censorship of health information if we are to empower the public with the relevant tools (entrusted with confidence) for making informed decisions regarding matters of critical healthcare interest to them.
As healthcare providers, what binds us in good faith and conscience to the public who we are duly honoured and privileged to serve, are our professional honesty, integrity and credibility at the heart of which is a very precious asset called TRUST!
Trust conveys much-needed confidence in our health authorities (who must always speak nothing but the whole truth) as well as our health infrastructure and healthcare delivery system. This is a time-honoured tradition and social contract for which we must spare no effort at rescuing and restoring, notwithstanding the urgent and accelerated need for healthcare reform.