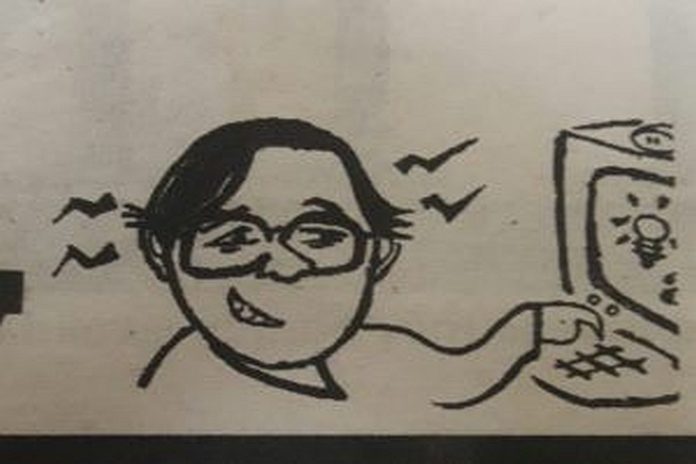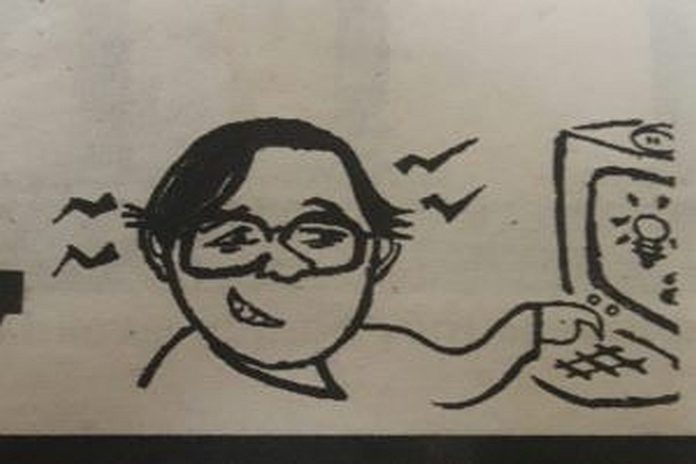 By Tony Deyal
The first move I made was on a long-haired girl who sat in front of me in class. I was so enamoured that I expressed my love by dipping her long black hair into the inkwell. Instead of hugging me, she was blue "vex". The teacher saw red and gave me a belting. My mother, despite her very dark face, turned pink when my cousin Dolcine ran ahead of me to spread the news among the family, and my father laughed while taking a drink with my Uncle Jacket and said, "That is my boy. At least he like girls!"
The second was about a year later when my grandmother was very ill and I went across to her house next door. I sometimes rubbed her the wrong way but that morning I used Limacol until my mother called me for breakfast. As I took my first bite, I heard my Aunty Moon scream loudly and my two cousins shouting that "Ma" had died. What caused me to get into trouble is that as part of the death ritual they put a plate, filled with flour, outside the house believing that from what was imprinted on it during the night, we would know what Ma had become in her next life.
Aunty Moon, like most people in the community, grew chickens and her concern that God had turned "Ma" into a fowl caused me to laugh noisily while Moon was rolling on the ground and calling loudly to people passing on the road that "Ma dead". What made this both moving and special is that I loved my grandmother (she was half Irish but spoke mainly Hindi) and I, while crying at her funeral, still made jokes about Ma as a fowl of the type we called a "clean neck". It was my first moving violation.
The second was when my father was caught riding his bicycle without a headlamp and a licence. Both were genuine moving violations. Fortunately when the policeman asked him, "How much money you have?" and he replied, "Five dollars" it was enough for a quick mooching evaluation, the money changed hands and my father was on the road again.
The move from my grandmother's house to our own next door was our first and I was proud of the two "story" house and having my own room. Then one day, when I was about ten, we ended in the town of Siparia and my memory about the events that led to it are hidden by fear and time. I was ten, the bank had seized our house and we ended up in the home of an "Auntie" I did not know. For months we slept on the floor. I still went to school but that move was perhaps the most difficult of my life.
Fortunately, this was not like the one comedian Rodney Dangerfield quipped about, "When I was a kid my parents moved a lot, but I always found them." Unfortunately, Dangerfield's parents and only a few other people have moved as much as I did and still doing. Since that first move to Siparia, I have relocated about twenty-five times and tomorrow we move again.
Benjamin Franklin, the "Founding Father of the United States" said, "All mankind is divided into three classes: those that are immovable, those that are movable and those that move." I am a mover but not a shaker or even a bawler like Tarzan. Unlike him though, I have never lived in a tree house. But, I can tell you, without beating around the bush, it has taken an unforgettable toll on me and my family. It is easy for Albert Einstein to preach, "Life is like riding a bicycle. To keep your balance you must keep moving."
Unfortunately, you can't put even one box on a bike and our racing around in cycles demands more bikes than the Tour de France. The only good thing that comes out of all these moves is my ability to think outside the box and that is only because there is not enough room for me in any of them.
There is, however, considerable room for worry and pain. The top five most stressful events we will ever face are the death of a loved one, divorce, moving, major illness or injury, and job loss. I have experienced all five but am destined to keep on going and going while the pressures, like the Energy Bunny in reverse, keep on coming and coming. At first, it was changing schools and lifestyles, trying to make new friends who thought I was a freak ("He head always down in a book," they said) or an outsider to tease and ostracise. Later, it became buying or begging the supermarkets for boxes, packing them up, and loading them on trucks and in the car, then trying to get used to a new place, new people and new challenges. Then, it is time to move again.
From Barbados we moved to Trinidad and then left our home, our dream house really, overlooking the Gulf of Paria, for work in Belize on climate change. The climate changed and I went to Antigua with the West Indies Cricket Board (WICB). When we returned we found our house not just vandalised but taken apart by people who had stolen everything, including most of the galvanise. My job was in the city and even though our hearts were rented by the loss, we had to rent a house at a very high cost in a neighbourhood with people who found it below their dignity and wealth to respond to "Good Morning". Poor me, my wife and children.
Indranie and I grew up in countries where every morning was good, every neighbour was mannerly, and all our children had to show respect to their elders. My older children have told me that they were glad I had insisted on manners. My son George, now a communications expert at Facebook, was upset when I got angry with him for calling the bartender at the company's club, "Goodie". George's response was, "But everybody call him Goodie!" I made it very clear, "Just because he is working in the club as a 'barman' does not mean you should disrespect him. He is 'Mr. Goodridge' and you have to remember that."  George did. Jasmine and Zubin have taken it a step further. They follow the Guyanese "respect" of their mother. To them, all our friends are "Uncle" and "Auntie."
As we prepare for tomorrow, I remember the story of the man who, walking in the woods, found a suitcase with three foxes inside. He called the emergency services and explained, "I found three foxes in a suitcase. What should I do?" "Well," the operator asked, "Are they moving?" The man replied: "I don't know." Then he added, "But that would explain the suitcase."
*Tony Deyal was last seen remembering the man who went to the pet store and asked for a thousand cockroaches. When asked why, he replied, "I am moving from my apartment today and the lease says that I have to leave the place in the same condition I found it."