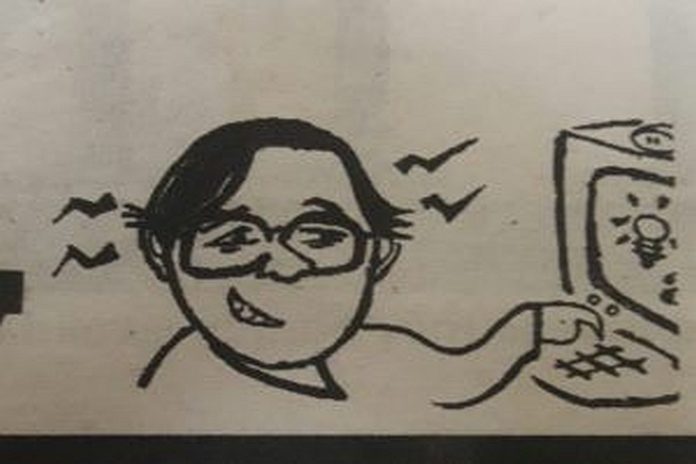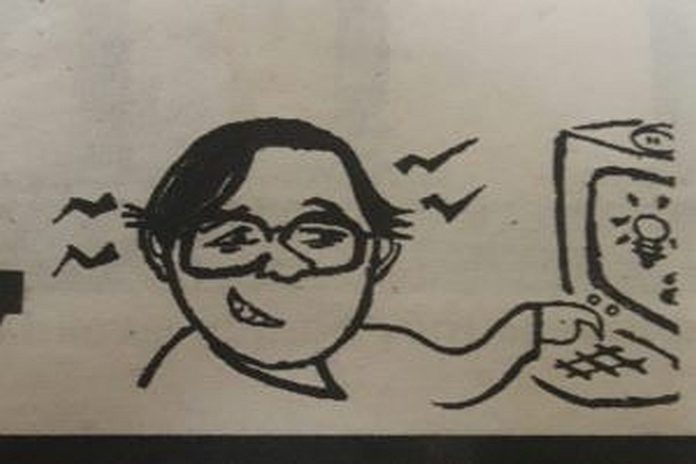 By Tony Deyal
Researching an article on the police "service" in Trinidad and Tobago (T&T), as well as a few of the other Caribbean countries, I started with the realisation that in putting the words "police" and "service" in "con-junction" (or any other kind of junction for that matter), I had created an "oxymoron" (a figure of speech in which apparently contradictory terms appear in conjunction).
I realised that I had to reconsider and do a reconnoitre. I then thought of the word "brass" which is used mainly by the media to describe the leadership of the "police force" (a term which is a synonym instead of an oxymoron and means the words are similar in meaning). I found out that "brass" most likely came from "brassard" – a band worn on the sleeve, typically with a uniform. Even though almost every country in the region has a "police brass band" I was not sure if it was the right word.
The reason for my lack of conviction (in more ways than one) is that many years ago, my friends from the Trinidad and Tobago Television (TTT) company in Trinidad decided to hit the road early on the first morning of the national carnival with what turned out to be a double-entendre of the worst sort. Because at least two of the leaders had decided to give up drugs, the band's name was meant to be a pun, "abandon drugs" but when we reached the "panyard" of the group supplying the music, and started our journey around Port-of-Spain with them, it was clear that we were "a band on drugs."
I then checked "Brassie" and found it is a "number two wood" which in the hands of the police, especially when they're trying to make you confess, could be deadly. One colleague told me that "brass" is a slang word for "money" and that is what the police demand when they catch you committing any kind of crime. He added, "Tony, I don't think you know that in the old days 'brass' used to be a slang for 'prostitute'." I kept quiet. I was not so brass-faced to repeat it.
The reason why I'm interested in brass is that recently the Commissioner of Police (CoP), Erla Harewood-Christopher, told some business people: "An evil has spread over the land and we must recognise, those of you who are spiritually inclined, you must recognise that this is beyond the physical and unless we seek the intervention of the greater spirit, whatever we may call him … if we need to really bring Trinidad and Tobago back to that place where we want it to be." The reason she gave for seeking divine support was, "because the police can come up with whatever strategy, but unless we enlist the help of God, we will be working in vain."
Interestingly, in 2013 when the murder rate in Jamaica went from 1,100 in 2012 to 1,200 in 2013, Peter Bunting, Jamaica's national security minister, who was under considerable public pressure, called for divine intervention and not just to keep his job. He was quoted by Tony Best in "Afro Briefs, Religion" saying, "The best efforts of the security forces by itself will not solve the crime problem in Jamaica, but it is going to take divine intervention, touching the hearts of a wide cross-section of the society."
Best added: "His (Bunting's) words immediately triggered strong criticisms from several sections of the public who accused him of surrendering to crime and demoralizing people. For instance, a former national security minister, Derrick Smith called on prime minister, Portia Simpson-Miller, to relieve Bunting of his post." Interestingly, murders in Jamaica dropped to 1,005 in 2014 but then shot up to 1,208 in 2015, and to the highest of all so far, 1,647 in 2017.
The Trinidad churches have generally responded to the Commissioner's call like a Catholic priest, Fr Martin Sirju, who recommended, "We cannot discount the fact that we must work and pray. It's not either or, it's an 'and'." Even though I don't put my money on "and", the other religious bodies very much aware that 2022 (last year) was the "deadliest" year in T&T with 598 murders (not including people killed by the police), we're big on the "and" and hopefully so. This year, the World Population Review has placed T&T sixth in the world's murder parade (71.64 per 100,000 people) with Venezuela the country's nearest neighbour in first place (83.76). Guyana is seventh (68.74) and Jamaica is tenth (67.42).
Barbados is not on the list of 135 countries. This is why I am sceptical of "and" and prefer the government to get off their buts and butts, especially in managing the police. For instance, a racist, a murderer, and a wife-beater walked into a bar. The bartender asked, "What can I get you officer?" Then a lay priest, a stalker and a policeman went into the same bar. He ordered a beer.
Actually, one preacher told his flock: "The bible says 'God helps those who help themselves'." They cheered him. Unfortunately, while it is a saying that inspires people by emphasising the importance of self-initiative, it is not in the bible which, in fact, teaches the opposite. Isaiah 25:4 declares, "For you have been a defence for the helpless, a defence for the needy in his distress, a refuge from the storm…"
The closest I've come to the combination of self-help and heavenly support is in Timothy 5:8, "If anyone does not provide for his relatives, and especially for his immediate family, he has denied the faith and is worse than an unbeliever." Actually, the closest any religion came to the Lord and self-help is linked to the Prophet Muhammad who noticed a Bedouin tribesman leaving his camel without tying it. He asked the Bedouin, "Why don't you tie down your camel?" The Bedouin answered, "I placed my trust in Allah." At that, Muhammad said, "Tie your camel and place your trust in Allah." Many years later, Oliver Cromwell told his troops, "Trust in God and keep your powder dry."
In Trinidada and Tobago these days you can keep your powder as dry as you can by wrapping it up in a waterproof pouch, and even pray every night and day, yet if a thief or killer is not on the premises when the police arrive, or is there and has money to pass, he or she has a close to 100 percent chance of getting away with it. In fact, the entire country is like what the former Mayor of Washington, DC said about his city, "Outside of the killings, we have one of the lowest crime rates in the country."
I was by the bus stop in downtown Port-of-Spain and asked a vendor how far it was to Morvant/Laventille where the minister of national security lives and where the murder rate last year was the highest in the country with 48 murders. "I don't know," he replied. "No outsider has ever made it. And a lot of the insiders as well."
*Tony Deyal was last seen saying that if crime in Trinidad went down 100 percent, it would still be at least 50 times higher than it should be.