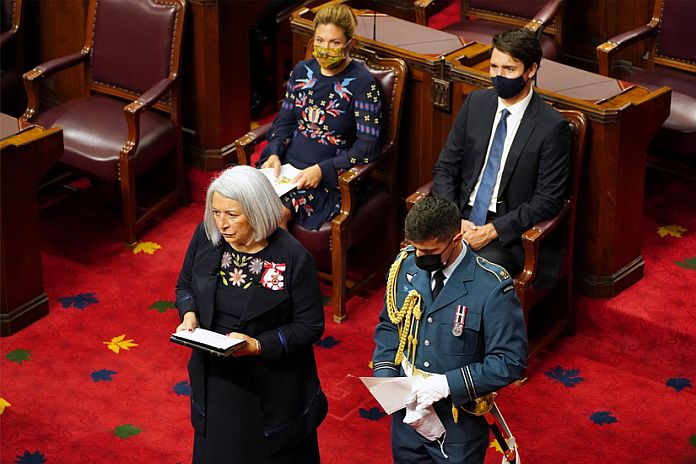 By Brian Dryden
OTTAWA, Canada, (Canadian Catholic News) – Reconciliation between Canadian society as a whole and Indigenous communities is possible two new Indigenous leaders say.
While those leaders come at reconciliation with Canada's Indigenous people from two different vantage points one is the first-ever female leader of the most prominent Indigenous organization in Canada the Assembly of First Nations and the other is the first-ever Indigenous Govenor-General who will represent the Crown in Canada — both are new to their roles and both say that reconciliation will be at the forefront of their efforts going forward.
The new leader of the Assembly of First Nations RoseAnne Archibald says that true reconciliation can only happen if Canada's provincial and federal governments and the Catholic Church, which operated numerous residential schools on behalf of the federal government, take full responsibility for the harm caused by the schools to Indigenous communities and culture.
"For many Canadians and for people around the world, these recent recoveries of our children — buried nameless, unmarked, lost and without ceremony are shocking, and unbelievable," said AFN Grand Chief Archibald, who was elected AFN National Chief at the beginning of July.
"Not for us, we've always known," she said. "I ask every Canadian to stand with First Nations as we continue this painful but important work," Archibald said of ongoing efforts across Canada to recover the remains of Indigenous youth that died at residential schools.
"I ask that you listen, learn and reflect on the history we share as a country," she said. "Please continue to call the prime minister, your premier, your MPs and MPPs to demand reparation, justice and action."
Archibald said that there must be a true reckoning for what happened in the past.
"Crimes have to be investigated and those guilty must be held to account. People and media have been referring to them as discoveries. These are not discoveries, these are recoveries. There must be truth before reconciliation. It's time to find our children and bring them home.
Read the full store here.