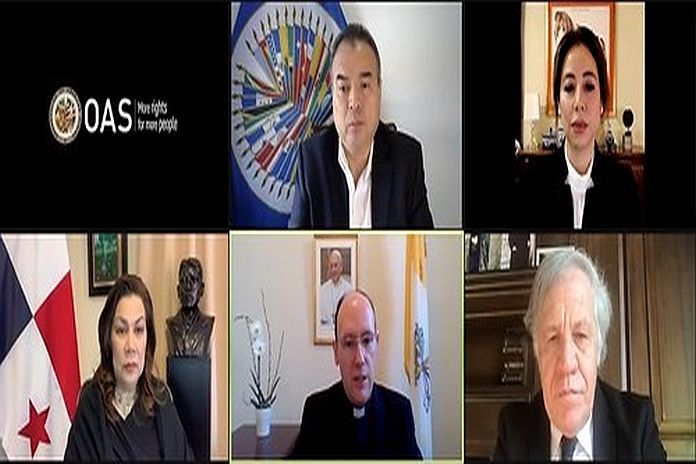 WASHINGTON, USA – The new Permanent Observer of the Holy See to the Organization of American States (OAS), Monsignor Juan Antonio Cruz, today presented his credentials to the secretary-general of the OAS, Luis Almagro.
Monsignor Cruz highlighted the support of the Holy See for the values the OAS promotes and for the Inter-American system. "Pope Francis wishes to convey to the secretary-general and to all those who are part of the OAS, his closeness and commitment to this regional entity that has a long and consolidated political, cultural and diplomatic tradition," said the diplomatic representative of the Vatican.
For his part, secretary-general Almagro recalled that since 2019, the Vatican has had an ambassador assigned exclusively to the Organization, as do Italy, Spain and France, and highlighted the objectives shared by the two institutions. "The promotion of peace, tolerance, solidarity, justice, and freedom are common values for the Holy See and the Organization of American States," said the OAS secretary-general.
During the ceremony, secretary-general Almagro and Monsignor Cruz expressed their solidarity with the struggle of women on the occasion of the celebration of International Women's Day.