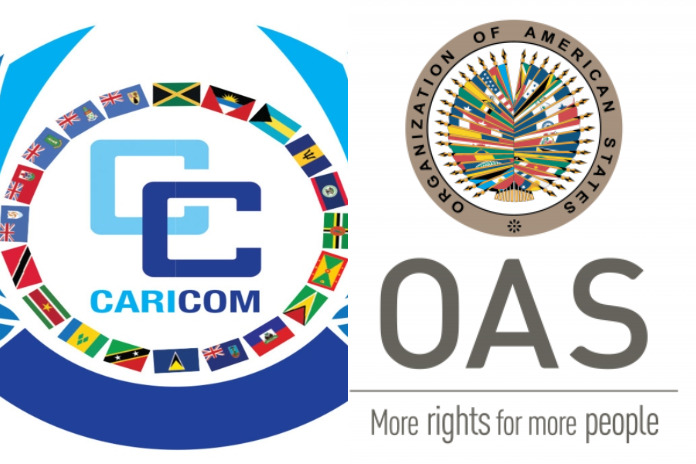 WASHINGTON, USA – The Organization of American States (OAS) in partnership with the Universidad del Desarrollo (UDD) of Chile, Monday, launched a new course on innovation and entrepreneurship for citizens of OAS – Caribbean Community (CARICOM) member states. The course, part of the OAS-Chile Scholarship program, will offer graduates a certificate in Innovation and Entrepreneurship from the internationally recognized dLab- Program.
The dLab Program, developed by the UDD, works to develop sustainable innovation projects, while building innovation skills in students. A total of 28 participants were selected as the first group for this course, based on their proposals to effect change in their communities and expand opportunities for new business and employment.
The OAS executive secretary for integral development, Kim Osborne, said "this course is part of the OAS goal of continuing to empower people in the region with the skills that they need to think creatively and to maximize the use of new technologies for generating new businesses in their communities." She added that "our goal is that by the end of this course we would have created a group of innovators and entrepreneurs who can go back to their communities to impart the knowledge that they would have acquired as we work to expand the culture of entrepreneurship in the Caribbean."
The executive director of the institute of innovation and interdiscipline of the UDD, Paul O'Toole, said "today innovation is playing a more critical role than ever, it helps us face the current crisis providing some direction as to how to adapt societies and economies to the post-COVID world. With this program, we aim not only to teach innovation methodology, but also to provide the participants with an opportunity to develop an innovation project within an interdisciplinary team."
Guided by specialist mentors, the course will offer participants an opportunity to develop their own innovation project around the theme of resilience-building, take on board fresh ideas and ways of working, and interact with Chile's innovation and entrepreneurship ecosystem as well as other UDD students. The course will be 100 percent virtual, will be taught in English, and will run from September 1 to December 18, 2020.
The dLab Program was developed by UDD, together with the Stanford Technology Ventures Program (STVP), based at Stanford University, which is consistently ranked first in the world in terms of innovation. UDD is a leading, private university that has partnerships with over 133 universities worldwide, that has developed a complex ecosystem of innovation and entrepreneurship including its own in-house startup accelerator (UDD Ventures), as well as multiple opportunities for students to take part in formal and informal programs related to these issues.