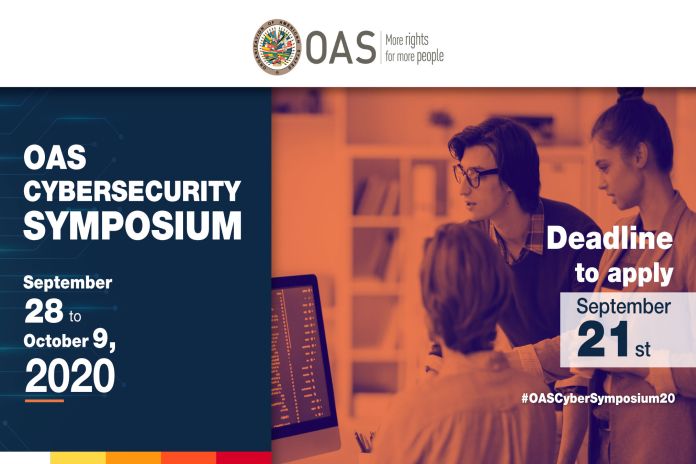 WASHINGTON, USA – The Cybersecurity Program of the Organization of American States (OAS) will hold, from September 28 to October 9, the fourth edition of the Cybersecurity Symposium. Experts and professionals from the industry will meet to promote the development of national cybersecurity capacities and a culture that strengthens the work carried out by the OAS throughout the Hemisphere. On this occasion, the event will be held virtually.
The symposium will include speakers from the public and private sectors, and is intended for decision makers, specialists from cyberattack response centers, cybersecurity officials, and others interested in the subject.
The opening session will feature the participation of:
Kirstjen Nielsen, former United States Secretary of Homeland Security (2017/2019)
Valecia Maclin, General Manager Engineering, Customer Security and Trust, Microsoft
Michael Timmeny, Senior VP and Chief Government Strategy Officer, Cisco
Troels Oerting Jorgensen, Chair of the Advisory Board, Centre for Cybersecurity, World Economic Forum.
Over the two weeks, the symposium will develop four thematic tracks related to technical aspects of cybersecurity and a panel related to the financial sector during the final day. More information on the 2020 OAS Cybersecurity Symposium and the agenda is available here.
The previous edition, held in Santiago, Chile, included more than a thousand participants, from 31 countries.
Press contact: Gabriela Montes de Oca, GMontesdeoca@oas.org
WHAT: 2020 OAS Cybersecurity Symposium
WHEN: September 28 to October 9, 2020
WHERE: Registration for open sessions: http://bit.ly/OEASimposio2020
Registration for closed sessions: http://www.oas.org/simposiociber2020