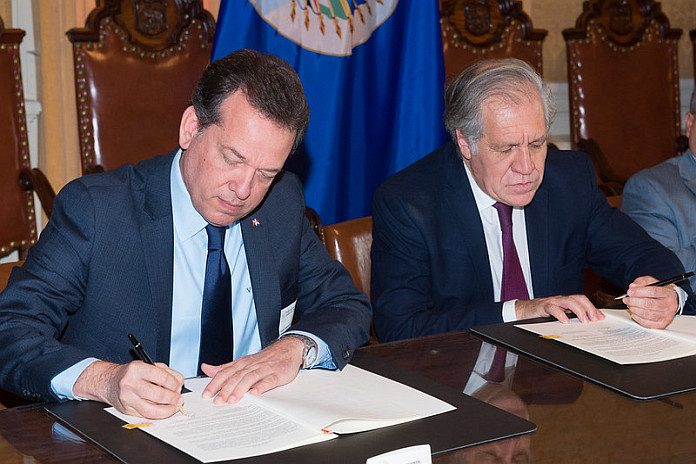 WASHINGTON, USA — The Organization of American States (OAS) and the network parliamentarians for global action agreed to improve cooperation and interaction between the two institutions in areas such as democracy, human rights, innovation, legal systems and the rule of law.
The secretary-general of the OAS, Luis Almagro, said that for the OAS, the function of the legislature is crucial because all the political forces of society, both the government and the opposition, are represented within it. "The structure of the OAS general secretariat cannot be without essential instruments in promoting equality and equity. This agreement seeks to strengthen our work with the legislative powers of the hemisphere to provide them with greater transparency and proximity to citizens," said the secretary-general.
For his part, deputy Victor Bisonó, president of the international council of the global action parliamentarians network, highlighted the coincidence of principles of the association he chairs with those of the OAS. "Today we formalize our cooperation in defense and promotion of democracy. Only through strong, independent and pluralistic congresses can we prevent the margin for discretion that often becomes absolute corruption," said Bisonó.
Parliamentarians for global action is an international non-profit and non-partisan network of approximately 1,100 legislators from 139 elected parliaments worldwide.