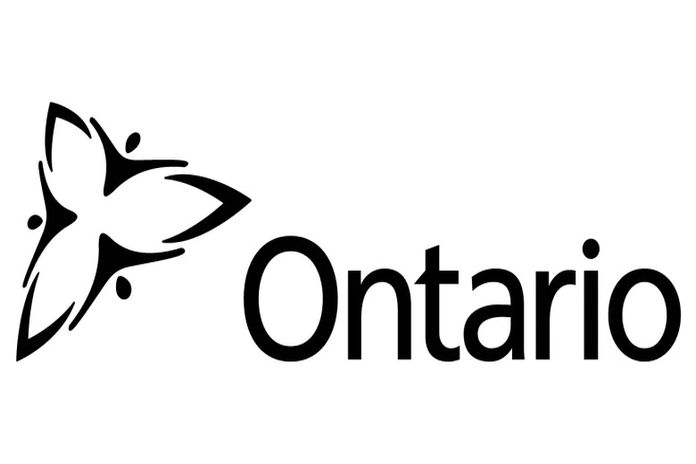 TORONTO, Ontario — The Ontario government is supporting an investment of more than $2.9 million by five local companies to strengthen manufacturing of domestic medical supplies and support the development of homegrown innovations to help control the spread of COVID-19. The province is investing more than $1.54 million through the Ontario Together Fund (OTF).
"The Ontario Together Fund continues to support domestic businesses through targeted investments that allow them to develop their ideas and solutions to help us through the pandemic," said Vic Fedeli, minister of economic development, job creation and trade. "Ontario is proud to support these five companies, and we thank them for their innovations that are enhancing the province's capacity to meet ongoing demands on our healthcare system and prepare for future challenges."
McArthur Medical Sales Inc. is a Rockton, Ontario-based company that has developed and commercialized three products to assist hospitals in reducing the transmission of COVID 19 — Flusso By Pass, Flusso TFI and EXHALO Shield. These devices are used in collaboration with oxygen therapy systems and mechanical ventilators to improve patient care and reduce the spread of COVID-19, among other airborne contaminants.
"Support from the OTF will allow us to increase production of our Respiratory Therapist invented devices that improve patient care and staff safety," said Frank Fiorenza, RRT, Product Development Manager of McArthur Medical Sales. "These Ontario invented and manufactured medical innovations have now proven to have positive implications for patients and healthcare staff worldwide."
McArthur Medical Sales is investing $798,000 to purchase manufacturing equipment and machinery to increase production by five times current capabilities. Ontario is supporting the investment with a contribution of $379,000 through the Ontario Together Fund.
"McArthur Medical Sales is one of many businesses that have stepped up to change their manufacturing operations to help in the fight against COVID-19," said Donna Skelly, MPP for Flamborough-Glanbrook. "With this investment, the Ontario Together Fund is supporting our government's ongoing response to the pandemic, while improving the province's preparedness for future public health emergencies."
AGS Zephyr Inc., a privately-owned Ontario-based company, founded by Sam Alesio, George Goto and Robert Sowka, specializing in air purification, is investing over $350,000 into a novel air filtration project which will involve building prototypes, conducting trials and manufacturing the company's Personal Zone Air Purifier (PZAP) product for restaurants, classrooms and commercial, industrial and retail applications.
"The support provided by OTF will accelerate our product design development activities in addition to the ongoing collaboration with Mohawk College and McMaster University, both located in Hamilton," said Sam Alesio, co-founder and chief executive officer of AGS Zephyr. "AGS Zephyr's PZAP is an effective filtration device that supports a multi-layered approach to reducing the transmission of viruses such as COVID-19 and influenza within indoor dining environments."
The Ontario government is investing $88,750 through the Ontario Together Fund to support the company during the development phase of their new product.
Synaptive Medical Inc. is a Toronto-based global medical device and technology company, and a leader in robotic surgical visualization. The company has invented a drape concept to help keep CT scanners free from patient contamination.
"Synaptive Medical is grateful for OTF's support for us to create a drape to shield medical machines (MRIs, O-arm scanners and CT machines) from COVID-19 contamination and spread," said Cameron Piron, president and co-founder of Synaptive Medical.
Synaptive Medical is investing $205,400 to adapt the current CT drape design into a prototype that is compatible with MRI and O-arm scanners to help shield them from patient contamination, including COVID-19. Ontario is supporting the investment with a contribution of $153,300 through the Ontario Together Fund.
Mitchell Plastics is a North American auto-parts manufacturer headquartered in Kitchener. The company invested $578,900 to retool a portion of its Canadian operations to manufacture nasopharyngeal swabs, which included converting a section of its facility into a clean-room environment. Ontario supported the investment with a contribution of $434,200 through the Ontario Together Fund.
"Mitchell Plastics is proud to have partnered with the Ontario government to respond to the call to action to design and develop this medical device at a time of acute shortage and critical need," said Tim Goldhawk, managing director of Mitchell Plastics.
The company can produce 400,000 nasopharyngeal testing swabs per month.
"The team at Mitchell Plastics is very deserving of our government's investment as they've been a great contributor to the effort to meet the challenges of this pandemic," said Amy Fee, MPP for Kitchener South-Hespeler. "Nasopharyngeal testing swabs are, and will continue to be, a vital tool that helps us control the spread of COVID-19."
PAPP Plastics & Distributing Ltd. is a Windsor-based injection molded parts manufacturer with expertise in tier 1 automotive manufacturing, parts assembly and mold manufacturing. The company invested $971,830 to repurpose one of its facilities to manufacture injection-moulded nasopharyngeal swabs. Ontario supported the investment with a contribution of $490,000 through the Ontario Together Fund.
"When governments called on manufacturers to help answer the COVID-19 emergency, Papp Plastics and our employees enthusiastically responded," said George Papp, co-owner, chief operative officer/general manager of Papp Plastics & Distributing. "We designed parts, made face shields and with the Ontario government support, we were able to ramp up to enable production of millions of test swabs."
Through this project, the company has the capacity to produce 1 million testing swabs per week.
Supporting innovative projects like the ones from these five companies are why Ontario has invested an additional $50 million in the renewed Ontario Together Fund in 2021–22. The fund is continuing to support local innovators and businesses to further enhance Ontario's domestic supply chain capacity, promote Ontario's MedTech ecosystem and build up our manufacturing sector to ensure the province is well-prepared for future challenges.
The renewed Ontario Together Fund is focused on supporting homegrown manufacturing and innovation to combat COVID-19 and providing other goods critical to the health, safety, and security of Ontarians beyond this pandemic.
Since its launch in April 2020, the Ontario Together Fund has helped businesses with innovative ideas and solutions to retool or adapt their operations to produce supplies and equipment for the health care sector and frontline workers. Some successful Ontario Together Fund recipients include:
Kawartha Ethanol will expand local production capabilities in Havelock to manufacture high-grade, pure ethanol for hand sanitizers and disinfectants.
Abatement Technologies Ltd. will build a new facility in Fort Erie and purchase new equipment to expand its production of air purification and abatement products.
Empack Spraytech, a Brampton-based privately-owned family operated business, will manufacture more than 4 million surface disinfectant wipes in a new 100,000-square-foot Barrie manufacturing facility.
Healthy people are essential for a healthy economy. With Ontario's ambitious rollout of vaccines and booster shot distribution continuing to increase, the government is taking further action to slow the spread of the highly contagious Omicron variant.
Ontario's Action Plan: Protecting People's Health and Our Economy provides the resources necessary to finish the battle with COVID-19 and builds on the government's record investments to protect health and jobs during the global pandemic.