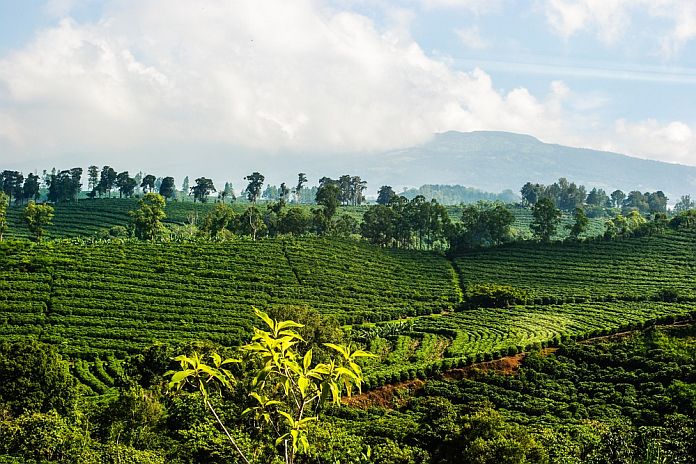 SAN JOSE, Costa Rica, (CentralAmericaData) –  The lack of incentives, the disorder to apply the legislation and the complexity of producing in areas that are surrounded by traditional crops, are some of the factors that hinder the development of organic agriculture in Costa Rica.
In the last decade, the area planted to organic agriculture has fallen. Data from the program of Accreditation and Registration in Agriculture (ARAO) specify that in 2010 the area amounted to 11,115 hectares and in 2019 fell to 8,832 hectares, equivalent to a decrease of 21 percent.
Specialists on the subject agree that the little progress in the matter results from a mixture of factors, including the lack of incentives and the costs of migrating from traditional to organic production.
You may be interested in "Vegetarian Food: Trends in Central America"
Laura Ortiz, prosecutor of the Costa Rican Organic Agriculture Movement (Maoco), told Nacion.com that "… the issue does not depend so much on the regulations but because of something deeper: the absence of incentives, the disorder in applying the legislation and dumping."
According to Ortiz, there are resources from the 0.01 percent of the single fuel tax for promotion programs and payments for this type of harvest. However, bureaucracy and the lack of agreement between institutions have so far prevented the implementation of development programs.
For Rocio Aguilar, head of the Organic Agriculture Department of the Ministry of Agriculture and Livestock (MAG), it is not so easy to migrate to organic production, since to stop using agrochemicals on crops, farms must be isolated from the traditional crops that surround them.
Because this type of production is regulated and subject to a series of requirements, producers, in addition to developing their fertilizers, pesticides and other products used in this sector, must pay to obtain accreditations. This is another disincentive for entrepreneurs.
Learn more about the "Study of the agrochemical market in Central America and the Dominican Republic".
Local studies show that both organic food and the inputs used for its production have commercial opportunities abroad.
An analysis prepared by the foreign trade promoter of Costa Rica (Procomer) that was published at the end of 2020 states that because Mexico is the third Latin American country with the third-largest area devoted to organic agricultural production, there are multiple opportunities in that market to market inputs for this sector.
Source: Nacion.com