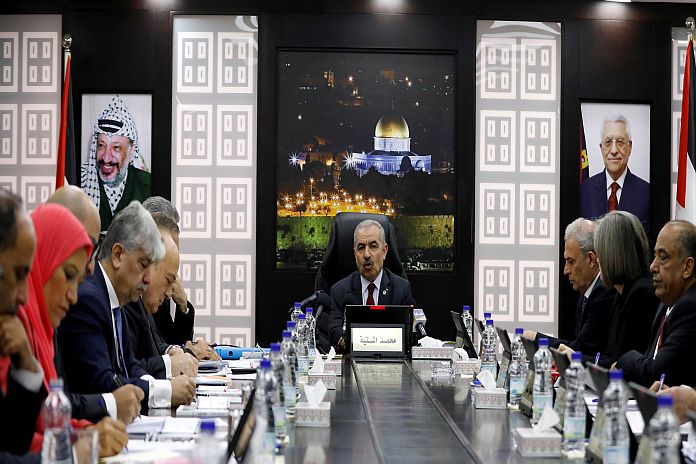 By Caribbean News Global

PALESTINE, Gaza City – Palestinian Authority president Mahmoud Abbas on Friday announced that parliamentary and presidential elections will be held May 22, breaking a 15-year paralysis.
The decree from president Abbas instructs "the election committee and all state apparatuses to launch a democratic election process in all cities of the homeland." meaning (West Bank, Gaza and East Jerusalem}, "without restrictions or pressures".
Abbas, 85, has led the Palestinian Authority and the PLO since the death of Yasser Arafat in 2004, said: "We have worked in the past months to surmount all hurdles to reach this day, and we have shown a lot of flexibility."
Mkhaimar Abusada, a political science professor at Gaza's Al-Azhar University, said the decree "points to a certain seriousness by Abbas on the issue of elections, regardless of the problems they could face and the disagreements that are not yet settled."
UN secretary-general has welcomed the presidential decree to holding of elections in the occupied West Bank, including East Jerusalem, and Gaza. "This will be a crucial step towards Palestinian unity, giving renewed legitimacy to national institutions, including a democratically elected parliament and government in Palestine, said, Stephane Dujarric, Spokesman for the secretary-general.
"The secretary-general calls on the Palestinian authorities to facilitate, strengthen and support women's political participation throughout the electoral cycle," and "hopes that the holding of the elections will contribute to restarting a process towards a negotiated two-state solution based on the pre-1967 lines, and in accordance with relevant UN resolutions, bilateral agreements and international law. The United Nations stands ready to support efforts for the Palestinian people to be able to exercise their democratic rights," the statement said.
The announcement comes days before US president-elect Joe Biden assumes office. This offers an opportunity to reset relation with Palestine, and in furtherance of Middle –East peace, is perhaps messaging to the Biden administration that Palestinians are ready to engage "without restrictions or pressures".