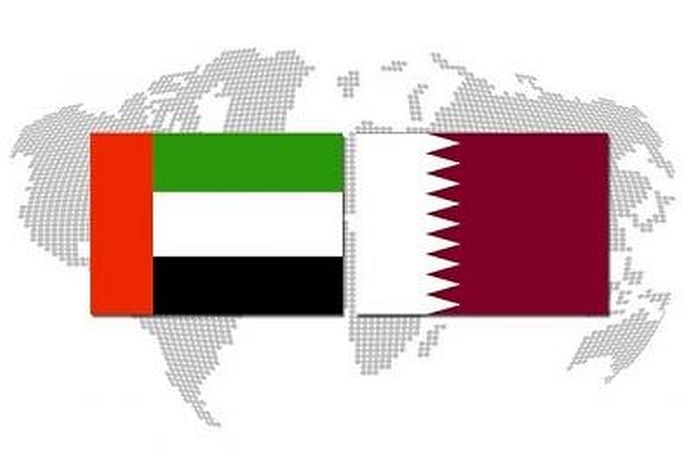 By Ray Chickrie
GEORGETOWN, Guyana – The State of Qatar and the United Arab Emirates (UAE) have demonstrated serious plans to invest in Guyana's new oil and gas economy. A delegation from the office of Sheikh Ahmed Dalmook al Maktoum of the UAE was this week in Guyana seeking investments in various areas. A high-level delegation from Qatar is expected in Guyana soon to follow up on talks started by Guyana's president Dr Mohammed Irfaan Ali, and the Emir of Qatar, Sheikh Tamim bin Hamad Al Thani.
According to a press statement from Guyana information services, a representative from the private office of Sheikh Ahmed Dalmook Al Maktoum of the UAE, Gaspar Lino, met on Monday, October 26 with agriculture minister, Zulfikar Mustapha and minister of public works, Juan Edghill to discuss several investment opportunities for Guyana agricultural, energy, housing,  tourism and infrastructural sectors.
During meetings with Mustapha and Edghill, Lino expressed the UAE's willingness to invest in agriculture and other sectors.
"We were able to draft a preliminary list of areas for investments for Lino. My office is currently in the process of compiling a detailed investment package for him to take back to Dubai. As a government, we understand the need for investments in all the sectors. As we work to revitalise and resuscitate the agriculture sector, the Ministry will be engaging a number of investors, both locally and internationally. I can easily say that there has been no better time to invest in Guyana," minister Mustapha said.
According to the government of Guyana, some of the areas in the sector earmarked for investments are fertiliser production and assemblage, organic poultry rearing, coffee, cocoa, corn soya bean, spices and online agriculture and product development.
Minister Mustapha termed the talks favourable and said a detailed proposal of possible areas for investment will be submitted to the office of Sheikh Ahmed Dalmook Al Maktoum soon.
According to the private office of Dalmook Al Maktoum, which has businesses in 13 African countries, "we bring extensive experience in developing, implementing and executing fast-track power projects. We have a diversified portfolio across Energy, Oil & Gas (including LNG), infrastructure, agriculture and education sectors."
"Our subsidiaries are becoming prominent across the energy and LNG arena, with international presence across Middle East, Africa and South Asia we aim to increase our portfolio and size in investments made across these regions," the office of Dalmook Al Maktoum website reads.
Qatar is also eying Guyana for investments. During a telephone conversation in October, president Mohamed Irfaan Ali discussed several key areas of collaboration and cooperation with Qatar's Sheikh Tamim bin Hamad.
The two leaders identified areas for collaboration in the agriculture sector through investments in the Halaal industry, expansion of the housing programme, the strengthening of diplomatic ties between the two countries, and support in other critical sectors including energy, oil and gas, and infrastructure.
"Both president Ali and His Royal Highness Sheikh Tamim bin Hamad Al Thani committed to mobilising technical teams from both countries, immediately following the discussions. The teams will include the foreign ministers of both countries as well as the energy minister from Qatar and Guyana's natural resources minister and agriculture minister."
Guyana's minister of State and presidential Envoy George Hallaq visited Doha in October to deliver a message to the Emir and to market Guyana in Qatar. Hallaq met with the Qatar Chamber first vice-chairman Mohamed bin Ahmed bin Twar Al Kuwari at the chamber's headquarters. Hallaq also met with the chairman of the Qatari businessmen association, Sheikh Faisal bin Qassim Al Thani to discuss ways to develop bilateral relations between the two countries.
Guyana also wants to access resources from the Qatar Fund for Development (QFFD). It's only a matter of time before Qatar or the UAE opens a diplomatic office in Guyana. Several high-level visits are planned.