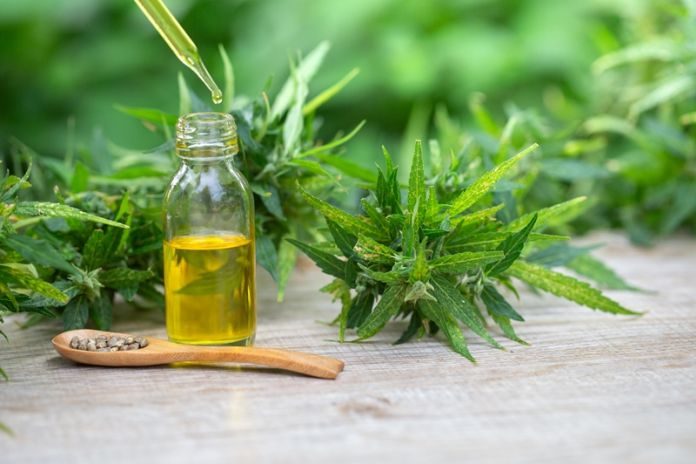 NEW YORK, USA — The cannabis industry has gained tremendous momentum throughout the past few years due to worldwide efforts to promote legalization. More and more countries are understanding the therapeutic benefits of cannabis, and therefore debunking common misconceptions surrounding the product.
Globally, cannabis is predominantly being adopted for medical applications, while the recreational market is heavily prevalent within the North American region. Moreover, some countries have decided to decriminalize recreational use, meaning that the consumption of cannabis in moderate amounts will result in a fine rather than jail time.
The remarkable growth of the cannabis industry has now allowed it to compete against major international industries. To put it into perspective, in the US, the cannabis industry now rivals large corporations such as McDonalds and Netflix, according to data published by Marijuana Business Factbook.
By the end of 2019, Marijuana business projects that sales of legal cannabis in the US could eclipse those of firearms and ammunition.
To note, a significant portion of the US cannabis revenue is derived from recreational sales. For instance, states such as Colorado, California, Nevada, and Washington collectively deliver over billions of dollars in legal sales annually. However, medical cannabis is much more broadly available and accessible than recreational cannabis. Nonetheless, it is the large consumer base in legal recreational markets that is aggressively accelerating the global cannabis market.
According to data compiled by Ameri Research, the global legal marijuana market was valued at USD$14.3 billion in 2016. By 2024, legal marijuana global sales are projected to reach USD$ 63.5 billion while exhibiting a CAGR of 21.1 percent from 2017 to 2024.
As more regions move towards legalization, businesses and federal officials are tasked with meeting consumer demand.
Last year, Canada fully legalized cannabis use, which allowed consumers to freely use cannabis for both medical and recreational purposes. During the first weeks of legalization, businesses witnessed their supplies deplete rapidly and struggled to meet the surge of orders.
As a result, Canada witnessed a nationwide cannabis shortage. The shortage was primarily a result of restrictions and regulatory guidelines imposed by the Canadian federal government. Specifically, the Canadian government curtailed cultivation amounts as well as limited cultivation licenses.
However, once the industry began to ramp up, Canadian provinces began to issue more licenses to operators. Many companies that have received cultivation licenses were geared towards large scale cultivation in order to meet consumer demands. While large companies can meet the overall consumer demands through mass production, the quality of cannabis products is severely lacking, which deters avid users.
Consequently, smaller cultivators have decided to focus more on quality control rather than mass production. A handful of small cultivators have engaged in "craft cannabis," which is the artisanal profession of creating premium cannabis strains. Compared to large-scale cultivators, smaller operators tend to engage in a more natural and organic process by avoiding the use of artificial byproducts such as pesticides.
Additionally, craft cultivators also hand trim plants in order to maintain the cannabinoid content within the buds. The extensive effort craft cultivators undergo ultimately produces top-shelf quality, which can compete against large cultivators that mass produce products. "Nothing evokes passionate debate in the cannabis community like the threat of big business taking over.
The arguments against big marijuana fill the internet. The heartfelt plea to preserve small farms is echoed throughout the US, Canada, and Jamaica," said Michael Camplin, sales manager for GGS Structures.
"The real reason craft cannabis will never die, is human beings want choice. We all want freedom of choice in our lives. This is the foundation that many of today's cannabis farmers started on, and this is the essential human spirit."