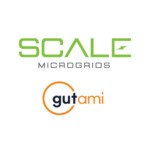 RIDGEWOOD, N.J.–(BUSINESS WIRE)–Scale Microgrids ("Scale") recently announced they will acquire from CSG-Gutami more than 100 megawatts of New York community solar projects in late stage development which Scale will construct, own and operate.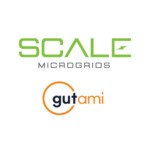 The deal with Gutami, a Netherlands-based global clean energy developer, is part of Scale's rapidly growing pipeline that is helping New York hit its mandated goal of a zero-emissions electricity sector by 2040. That represents the most aggressive climate and clean energy initiative in the nation, which includes 70 percent renewable energy generation by 2030 and economy-wide carbon neutrality.
The recent Gutami transaction expands the amount of affordable solar in Upstate New York and is enough to power over 15,000 more homes, adding to Scale's quickly growing national footprint.
The acquisition will be of particular interest to those who don't own a home or business or might not otherwise be able to afford a standalone solar system. For qualifying individuals, the expansion will deliver access to sustainable electricity through cleaner energy sources.
"We're committed to providing the simplest path for New Yorkers to participate in clean energy projects," said Julian Torres, Chief Investment Officer at Scale. "This portfolio of community solar has the capability to reduce annual CO2 emissions by around 160,000 tons, making strides to advance our mission of powering the world with clean, distributed energy."
"This transaction endorses our strategy to develop solar projects in New York State from 2020 onwards. Supported by the Inflation Reduction Act we will now expand our development activities to other states, preferably states with similar community solar programs. The U.S. is one of the key pillars of the Gutami strategy," said Gerben Pek, Chief Executive Officer at Gutami.
About Scale Microgrids: Scale is a vertically integrated distributed energy platform, with a core focus of designing, building, financing, owning and operating cutting-edge distributed energy assets that offer cheaper, cleaner, and more resilient power. Their team of energy and financing experts accelerate growth in distributed energy projects by providing financing to technology providers, energy developers, and OEMs, while also directly helping large energy-consuming customers ​to take charge of their energy infrastructure and future-proof their businesses.
About Gutami: Gutami is a privately owned Global developer and investor in sustainable energy solutions. Established in 2006, Gutami invests in, finances and acquires assets and optimizes asset returns. Our Energy Solutions include Solar Parks, Rooftop Solar, Energy Storage and Hydrogen.
Contacts
Scale Media:

Nicole Green

Head of Marketing and Branding

Scale Microgrids

ngreen@scalemicrogrids.com
www.scalemicrogrids.com
Gutami Media:

Shelim Islam

Head of Business Development

Gutami Group

shelim@gutami.com
www.gutami.com