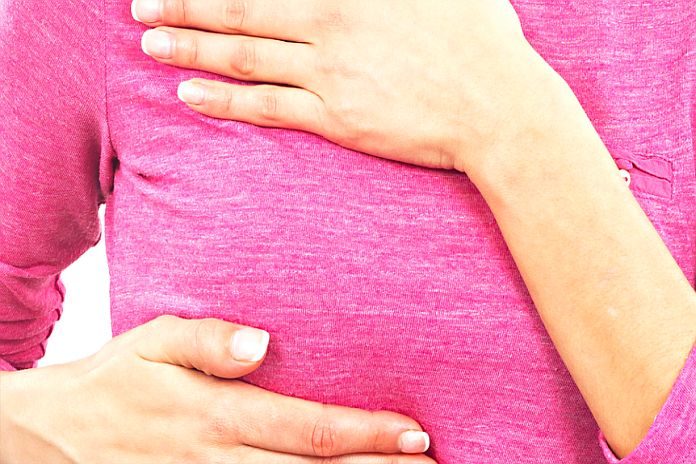 SHENZHEN, China – Shenzhen Chipscreen Biosciences Co., Ltd. announced that the company's lead innovative product Epidaza® (Chidamide), an oral subtype-selective histone deacetylase (HDAC) inhibitor, previously approved for recurrent and refractory peripheral T cell lymphoma in China, has received approval for marketing application in its second indication from National Medical Products Administration (NMPA).
The indication includes Chidamide combined with aromatase inhibitor in postmenopausal patients with hormone receptor (HR)-positive, HER2-negative advanced breast cancer (ABC) treated with endocrine therapies for recurrence or progression.
Breast cancer is the most common female malignancy in the world and China. In 2017, China's cancer registry annual report showed that the incidence of new breast cancer cases in China was 279,000, annually increased by 2 percent. Breast cancer deaths account for 69,500 cases per year and act as the leading cause of cancer deaths among women aged below 45 years old.
Estrogen receptor-positive breast cancer accounts for about 70 percent of all breast cancers, and endocrine therapy is the cornerstone treatment for this type of disease. However, the emerging of treatment resistance in patients with recurrent or progressive disease after endocrine therapy is an important factor affecting the follow-up treatment selection in this type of patient. How to overcome drug resistance and develop a new therapeutic regime with good efficacy and safety profile is an important direction for new drug research and clinical development.
Epigenetic abnormality is a common biological basis for drug resistance, tumor recurrence, and metastasis in cancer patients. Chidamide is a selective HDAC inhibitor with unique epigenetic mechanisms against tumor cell growth, immune escape, and drug resistance. In a pivotal phase 3 clinical trial (ACE study), chidamide in combination with exemestane has demonstrated progression-free survival benefit and manageable adverse effects in postmenopausal patients with advanced, hormone receptor-positive breast cancer.
This is the first randomized, double-blind phase 3 clinical study to prove the clinical benefit of adding HDAC inhibitor into existing treatment for solid tumors, and to achieve a breakthrough in clinical development of epigenetic modulators. Chidamide is so far the only epigenetic modulator approved globally for solid tumor treatment that will provide a new therapeutic choice for ABC patients.