BASSETERRE, St Kitts – Dr Denzil Douglas, leader of St Kitts and Nevis Labour Party (SKNLP) is heartbroken by the considerable hardships and burdens many people in his country are now experiencing because of broken government promises.
Dr Douglas says that many, especially mothers, are severely affected by the failure of prime minister, Timothy Harris to deliver, described their plight. "Every time I visit our people, even when I am delivering care packages, I am always struck by the amazing strength and courage of our mothers even as they struggle to cope. I am also overwhelmed by an acute sense of indignation when I see what our women and so many countless others are facing because of the failure of the government to keep its promises."
He warned about the challenges of the future but assured the population about his ability to surmount the obstacles and take the people from survival to success. "The road ahead is not going to be an easy one. All economic forecasts by expert economists are bleak. Our people need help now and that help is not forthcoming. This is why we are demanding elections be held within the constitutional time-frame because only a change of government will help St Kitts and Nevis to survive and then thrive."
Dr Douglas predicted that COVID-19 will spur one of the deepest and most protracted economic recessions to be faced by the Caribbean region and if things are allowed to continue as they are the country's economy would shrink drastically. He pointed out that the tourism industry, which is the mainstay of the economy, will be hardest hit, and under the Harris government the cruise tourism industry may never be the same again.
The former prime minister, whose leadership was responsible for the growth of the tourism industry, especially the agreement to keep American Airlines from leaving at a crucial time in the country's history, predicted that unless there is a change of government, the country will not be able to survive the severe damage to tourism caused by the recent downgrading by the US Federal Aviation Administration (FAA) of the security and safety ratings of airports of Eastern Caribbean nations including St Kitts and Nevis, has dropped from Category 1 to Category 2.
OECS engages FAA to restore Category 1 aviation system rating
Dr Douglas claimed, "This decision might have something to do with security breaches by our minister of infrastructure, Ian Patches Liburd last year. To this day Liburd has not apologized for his reckless, insulting and irresponsible behavior that was completely unbecoming of a minister of government."  Dr Douglas demanded that the findings of a report following an investigation by Mark Brantley, the minister of civil aviation, be made public.
Dr Douglas said the COVID-19 pandemic has highlighted the lack of leadership in the Timothy Harris-led Team Unity government. He made it clear, "Our people need financial and other forms of support now. Many will need such financial support now. The government has failed to announce whether it will commit any further assistance in addition to social security funding. Our people need help now."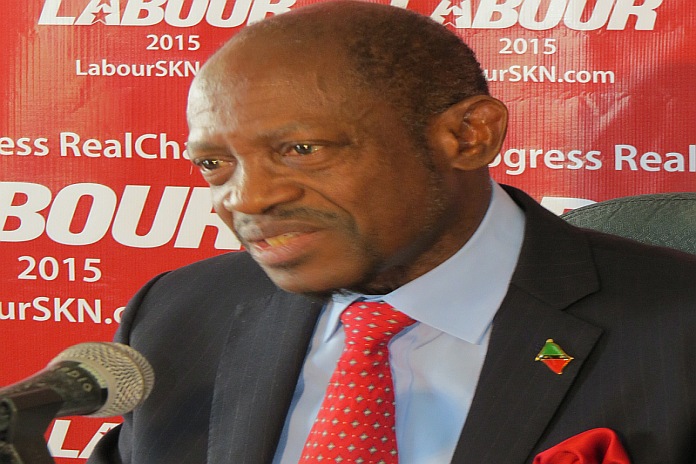 The NextGen SKN labour party leader also noted that nowhere in the "so-called" stimulus package announced by Dr Harris is any commitment to providing financial assistance to the hundreds, if not thousands who are not registered with social security and do not qualify for such assistance. Dr Douglas told the large virtual audience, "Even the disbursement of the social security payments has been riddled with problems and many of the registered and paying contributors who have submitted applications have not received a single cheque."
Dr Douglas made it clear: "If swift action isn't taken the loss of jobs and slow economic activity will push thousands more persons into further poverty with severe implications for the sustainable development of our country. COVID-19 kills, but if the pandemic's economic impacts are not addressed swiftly, poverty and stress will severely impact life as we know it here in St Kitts and Nevis for the foreseeable future."