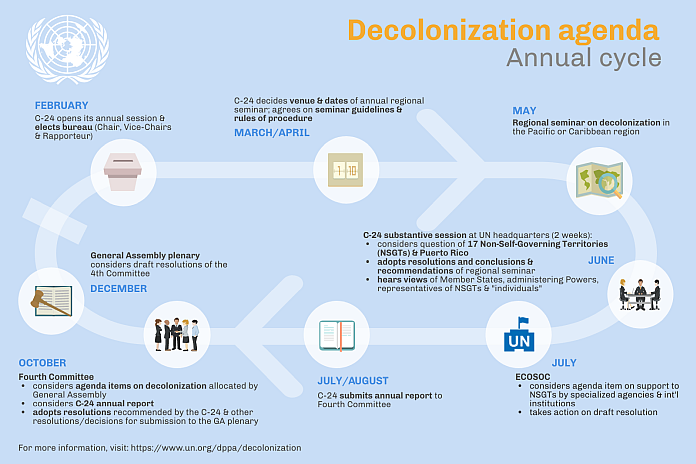 CASTRIES, St Lucia – Saint Lucia will host a major United Nations meeting on decolonization from the May 11-13, 2022; a Pacific regional seminar held under the auspices of the UN General Assembly's Special Committee on Decolonisation, commonly known as the C -24.
"Every year the C- 24 meets either in the Caribbean or in the Pacific, where the 17 remaining non-self-governing territories in the world are located, in order to obtain the views of the representative of these territories, member states, members of civil society and other stakeholders on policies that can assist the special committee in advancing the decolonization process," says a press release from the ministry of external affairs, international trade, civil aviation and diaspora affairs.
The Special Committee will consider the seminar's conclusions and recommendations at its June substantive session in New York and subsequently transmit them to the general assembly. The theme for this year's seminar is "Advancement of the Non-Self-Governing Territories through the coronavirus disease (COVID-19) pandemic and beyond"' It will be presided over by Keisha Aniya McGuire (Grenada), chair of the Special Committee.
"This year's seminar was due to be held in the Pacific but was switched to the Caribbean after the Pacific was unable to host. Over 100 delegates, the highest number ever for such a seminar are due in Saint Lucia for the conference which will be held at the Sandals Grande Hotel, Gros Islet," the government of Saint Lucia press release concluded.