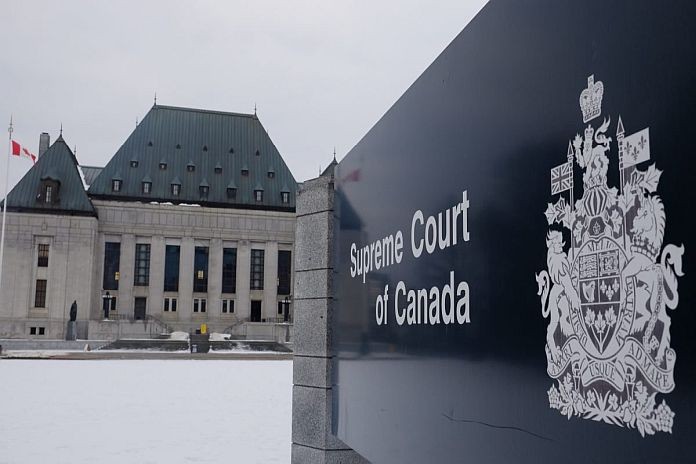 By Jim Bronskill, The Canadian Press
OTTAWA, Canada – A Caribbean-based company has lost its fight in the Supreme Court of Canada to have Ontario register a judgment enforcing an order of a British judicial committee against Antigua and Barbuda.
From 1971 to 2007, H.M.B. Holdings Ltd. owned a large beachfront property on the Island of Antigua that featured a resort hotel.
H.M.B. wanted to redevelop the resort after it was destroyed by a hurricane in 1995 but the Antiguan government had other ideas and expropriated the land in 2007.
The Judicial Committee of the Privy Council, a court of final appeal for the Caribbean nation, ordered Antigua to compensate the company in 2014.
Two years later, H.M.B. brought an action in British Columbia to enforce the judgment in that province and, when Antigua did not defend this action, the B.C. Supreme Court granted default judgment.
However, the company did not succeed in having Ontario register the B.C. judgment, as the Ontario courts ruled that Antigua was not carrying on business in B.C. — a condition under Ontario's Reciprocal Enforcement of Judgments Act.
In its 4-1 decision Thursday, the Supreme Court of Canada noted that a judgment registered under this law is treated as if it were a judgment originally issued by an Ontario court.
It amounts to an easy, economical and expedient means of enforcing foreign judgments, the court said. However, recognition of a judgment will not be granted if one of the defences set out in the law applies.
In this case, the top court found, Antigua had a defence because it was not carrying on business in B.C.
At the time of the B.C. action, Antigua lacked a physical presence in the province, Chief Justice Richard Wagner wrote on behalf of the majority. "It did not have a consulate, an office or any premises in that province. Nor did it have any employees or agents in the province or direct any marketing specifically at residents of British Columbia."
However, the Antiguan government did have contracts with four authorized representatives with businesses, premises and employees in B.C. for its Citizenship by Investment Program, the court said.
The program aims to encourage investments in Antigua by granting citizenship to investors and their families in exchange for participating in the island's economy.
Even so, the Supreme Court affirmed the application judge's assessment that Antigua was not carrying on business in British Columbia for the purposes of the law. Among other things, the judge had noted that the investment program had no particular focus on British Columbia or Canada.
In the absence of any serious, overriding error, that conclusion is owed deference, Wagner wrote.
This report by The Canadian Press was first published November 4, 2021.