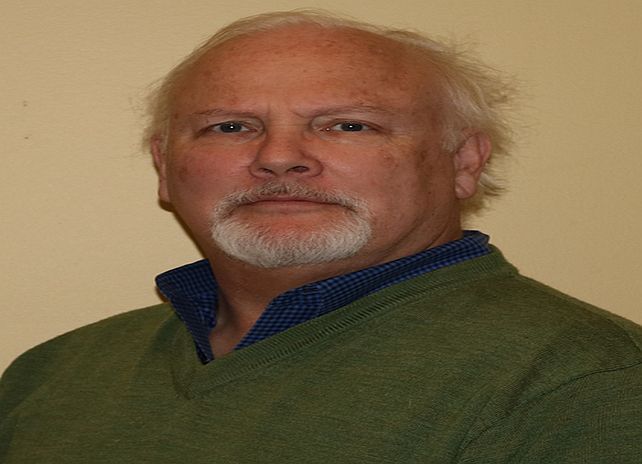 By Scott B MacDonald
Recently there have been a number of stories about how Suriname is becoming a Chinese colony. This derives from the movement of immigrants to the South American country over the past several years, the flow of Chinese investment into the economy and a growing closeness of the Bouterse government with Beijing.
Indeed, Suriname's president, Desi Bouterse, was this past week on an official trip to China. And that is where the Surinamese leader was told that a court in his country had convicted him for his involvement in the murder of 15 opponents in December 1982. The court sentenced the president, (also a former coup leader and former dictator) to 20 years in prison. The 20-year sentence would effectively be a life sentence for the 74-year-old leader. It also has implications well beyond its borders. What happens in Suriname, is not going to stay in Suriname.
Suriname is now in unknown political terrain. Its head of government has been convicted for murder. He is outside of the country, though it appears that he cancelled a trip to Cuba on his way home from China. The questions facing Suriname are:
Does Bourtese return and face down the court? He does have the right to appeal the decision, which could happen as soon as Monday (according to De Ware Tijd, a local paper). He is expected to return this weekend.
Bouterse is no doubt conferring with his political allies on the ground, including those still in the military. Does he seek to exercise a non-democratic option, declaring the court verdict unconstitutional and politically motivated? Can he ignore the court? This would be difficult but is possible.
One gambit could be to proclaim the court's action as an external-supported coup attempt, with the prime suspect being the Netherlands, which had earlier convicted the Suriname leader of drug trafficking. (Bouterse has also been fingered as being heavily involved in the illicit gold trade out of Venezuela, which is believed to transit through Suriname to points in the Middle East. His son, Dino, is doing time in a US federal prison for offering up his country as a possible base for Hezbollah in exchange for $2 million.) The country's vice president, Ramon Abrahams, has already indicated that some countries, like the Netherlands, will seek to take advantage of the conviction.
Bouterse's new conviction has clear political ramifications – the country is heading for national elections in May. By all indications, he appears to be running for what would be the third term and could win. He was elected in a parliamentary vote in 2010 and won re-election in 2015. Following the verdict, there are calls for Bouterse to resign and not to run in 2020.
The Netherlands, United States, United Kingdom, Spain, Germany, and France have made a joint statement, saying it was "critical" that the verdicts be "implemented and upheld in accordance with the rule of law." Considering Bouterse's willingness to cozy up to China and his usefulness to Venezuela (according to allegations), his policy decisions run contrary to US goals of containing Chinese influence in the Caribbean and forcing regime change in Venezuela.
Although there has not been any commentary out of China, Cuba and Venezuela (thus far), it is likely that they be supportive of president Bouterse, who has been friendly toward them and ALBA (Bolivarian Alliance for the Peoples of America). Considering ALBA suffered the loss of Evo Morales in Bolivia and the dismal state of the Cuban and Venezuelan economies, the loss of another ally in the region would be a sore point. A major crisis in Suriname could quickly become another battleground in the Caribbean, pitting those countries leaning in the direction of Venezuela, China, and Cuba and those favoring more pro-Western democratic actors.
Suriname's political crisis also has a Caribbean flavor: some Caribbean countries are also caught up in concerns over the interference in other countries in the affairs of others in the region. We are already seeing tensions over the December 6, 2019 elections in Dominica, where the opposition has demanded longstanding electoral reforms to be enacted. The Skerrit government's refusal to implement electoral reforms (for quite a while now), claims of official corruption, and lengthy-time in office of his Dominica Labour Party (since 2000) have made the election a highly charged affair. Tensions increased with demonstrations by the opposition United Workers Party, led by Lennox Linton, and the Organization of American States (OAS) criticizing the lack of electoral reforms. In turn, the OAS has been criticized for its interference in Dominica's  politics by at least one Caribbean prime minister. Throwing a new highly-charged political crisis into the Caribbean could only add to regional tensions (also evident byriots and demonstrations in Haiti, Colombia and the ongoing upward spiral of Venezuelan refugees to the rest of the region).
The political crisis in Suriname is not going to just blow over. The issues facing the country are core values – does the government uphold the rule of law? It would better for all involved that Surinamers resolve the manner themselves. One has to wonder why the court acted when Bouterse was out of the country. In some ways, it could be that they wanted to give him the option of not returning to the country, thus avoiding a political showdown that could turn violent and take Suriname back to a dictatorship. At any rate, a verdict has been given and now the consequences of that decision will be played out – to a backdrop of elections next year. One thing that should not be lost in Suriname's future is that for family and friends of those who were killed in December 982, justice has been done. As the local newspaper De Ware Tijd opined: "The ruling is primarily a victory for the relatives, who have had to wait 37 years for justice for their loved ones."