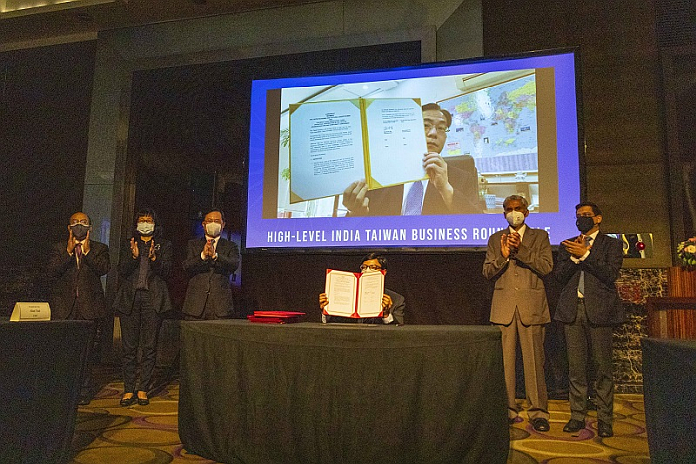 By Ministry of Economic Affairs, R.O.C
TAIWAN / INDIA – In order to strengthen the economic relationship between Taiwan and India, the Bureau of Standards, Metrology, and Inspection (BSMI) and the Bureau of Indian Standards (BIS) have been engaged in discussions about cooperation on mutual acceptance of conformity assessment results for more than a decade.
The "Mutual Cooperation Agreement on Standardization and Conformity Assessment Procedure" was signed by Baushuan Ger, the representative of Taipei Economic and Cultural Center in India, and Gourangalal Das, the director-general of India-Taipei Association on May 18, 2022.
The Agreement covers products that are subject to mandatory certification in Taiwan (the Registration of Product Certification System) and India (the ISI Mark Certification System). The cooperation progresses from acceptance of factory inspection reports to product testing reports.
Industries in Taiwan and India will be able to obtain documents required for certification by using services provided by local factory inspection bodies and testing laboratories. It is hoped that the implementation of this Agreement will facilitate trade in goods between Taiwan and India by expediting the completion of conformity assessment procedures and reducing uncertainties throughout the application processes.
India is one of Taiwan's most important trading partners, the BSMI looks forward to a long-term and productive partnership with the BIS to enhance the competitiveness of industries and facilitate bilateral trade.