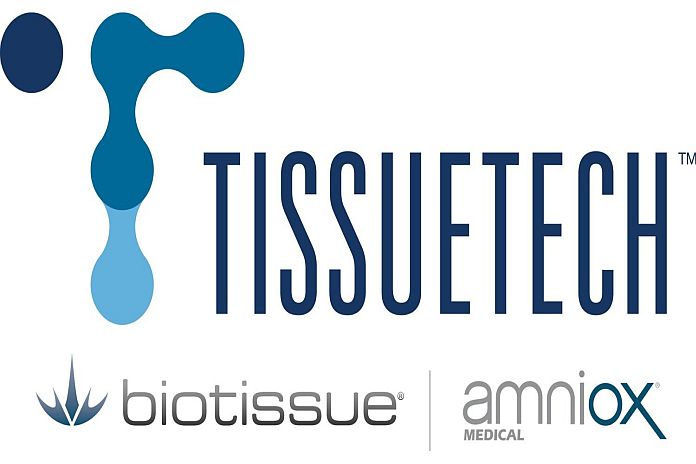 By Caribbean News Global

MIAMI, USA – TissueTech with its two subsidiaries, Bio-Tissue and Amniox Medical, are US-based organizations of innovative technologies using products derived from human amniotic and umbilical cord tissues. TissueTech and its subsidiaries were founded by two individuals born, raised, and educated in Taiwan.
TissueTech currently has established a partnership relationship with a Taiwanese company, OEP, to bring these innovative products to Taiwan to benefit the patients who suffer from severe ocular surface diseases and enjoy a better quality of life.
With a vision to empower healthcare professionals to deliver optimal patient healing outcomes, setting the standards that define regenerative medicine; TissueTech, inception in 1997, has pioneered the clinical application of human placental tissues – more than 300,000 patients have been treated with TissueTech products; and the company's groundbreaking scientific and clinical achievements have been documented in more than 300 peer-reviewed publications, as reported by the company.
"TissueTech was founded in 2001 as the parent entity for Bio-Tissue Inc., which develops and markets regenerative therapies for treating the ocular surface. In 1997, Bio-Tissue was the first company to introduce the use of cryopreserved amniotic membrane tissue for clinical application, by utilizing its proprietary CryoTek technology, proven to preserve the innate biological and structural properties of the amniotic membrane tissue.
"Initial research on the company's proprietary technology began in 1986, and was led by the company's – co-founder Scheffer C. G. Tseng, M.D., Ph.D., with a grant from the National Institutes of Health (NIH). Dr Tseng spearheaded efforts in the scientific and clinical community to utilize the innate regenerative properties of human umbilical cord and amniotic membrane tissue to promote wound healing. Since then, the company has received 30 years of continuous National Institutes of Health (NIH) support to support ongoing scientific research. This groundbreaking  research has led to the development of products at the forefront of innovation that are used by doctors around the world."
Bio-Tissue leads the ophthalmic market providing the only tissue recognized by the US Food and Drug Administration (FDA) to reduce inflammation and prevent scarring and angiogenesis of the ocular surface; and in 2011, a second commercial entity, Amniox Medical, Inc., was founded to market the company's proprietary technology in the orthopedic, wound care, and spine markets. In its short history, Amniox Medical has become a leader in these sectors.
TissueTech continues to receive recognition for its many accomplishments.
In 2014, the company was recognized as one of the 5,000 Fastest Growing Incorporated Private Companies in the United States. The Greater Miami Chamber of Commerce named its business unit Bio-Tissue Minority-Owned Business of the Year.
In 2015, TissueTech was the recipient of the prestigious Tibbetts Award from the US Small Business Administration (SBA) in recognition of its significant contributions to the field of regenerative medicine.
In 2017, the company received the award for Spine Technology Innovation in Biologics at the North American Spine Society annual meeting.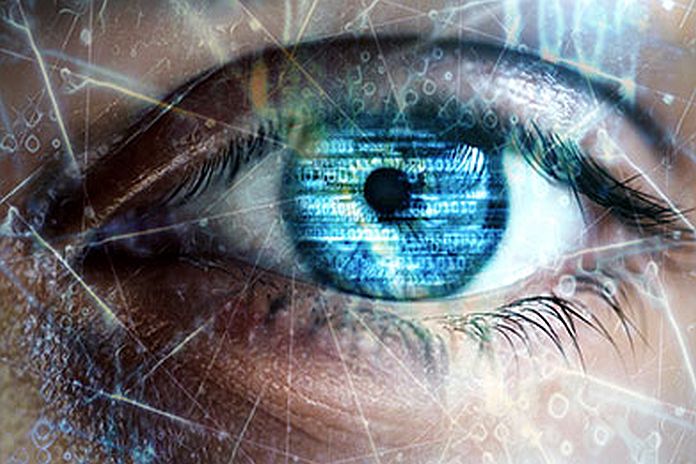 In a press statement, June 10, 2021, Amniox Medical, Inc., (Amniox), a TissueTech, Inc., company and pioneer in the clinical application of human birth tissue products, launched a new awareness campaign that showcases the Amniox comprehensive family of human birth tissue-based products to facilitate wound healing and reduce associated cost of care. This year, Amniox commemorates 10 years of improving patients' lives by offering the natural potential of birth tissue products for surgical and wound applications to help expedite functional recovery.
The campaign – The Amniox Advantage – features evidence-based best practices while exploring the economic impact on our healthcare delivery system resulting from treating complex wounds. In one study published by the Alliance of Wound Care Stakeholders, researchers found that chronic non-healing wounds impact nearly 15 percent of Medicare beneficiaries (8.2 million) with an estimated annual cost is $28 billion.
"We are proud to support all of the members of the American Board of Wound Management and acknowledge all that they do to promote wound care – especially during Wound Healing Awareness Month," said Herbert Slade, MD, Chief Medical Officer, TissueTech, Inc. "For 10 years now, Amniox has been recognized as a leader in complex wound management through our clinical research and medical contributions. As such, we applaud the education efforts of the Board."
Regenerative healing restores the body to the same level of function as it had prior to injury or disease. By the 1970's, science was beginning to document observations that fetuses in early gestation experienced a healing process vastly different than what is experienced outside of the womb.2,3 With the advent of in utero surgery in the 1980's, direct observation of clinical outcomes of fetal healing demonstrated that it was regenerative in nature. Research has shown that this occurs because the placental tissues, particularly the umbilical cord and amniotic membrane, have innate healing properties. More importantly, these properties can be preserved and transplanted to other environments to promote healing. […]
TissueTech is the first company to provide cryopreserved amniotic membrane and umbilical cord products to the market. The company's groundbreaking scientific research in regenerative medicine will support continued development of innovative cellular and tissue-based drug and biologic products to treat an ever-broadening array of clinical conditions. More than 500,000 TissueTech allografts have been transplanted to date, benefitting hundreds of thousands of patients.
TissueTech's initial research and development efforts were focused on the development of its cornerstone cryopreservation technology – CRYOTEK –  a proprietary tissue-processing method that preserves the innate biological and structural integrity of the natural placental tissue and therefore preserves and delivers the anti-inflammatory, anti-scarring, and anti-angiogenesis properties of that matrix. […]
The clinical benefits of the CRYOTEK process have been demonstrated in more than 300 peer-reviewed publications. By devitalizing the resident living cells, CRYOTEK minimizes the risk of an immune reaction while preserving key components of the extracellular matrix. […]
US – Taiwan is interlinked in international markets. Taiwan's innovation is user-friendly and accessible to optimized customers, quality of life in a win-win relationship built on a team spirit of enthusiasm and knowledge sharing on the origins of the traditional cultural values of "completeness" or "wholeness."
Learn more: https://tissuetech.com/