TAIPEI, (Taiwan Today) – President Tsai Ing-wen will depart March 29 on an official visit to ROC (Taiwan) allies Guatemala and Belize, according to the presidential office.
During a news conference March 21 at the PO, the office's spokesperson Lin Yu-chan said the 10-day trip underscores the importance the government attaches to the two like-minded countries, adding that it follows repeated invitations extended by the nations' leaders during recent visits to Taiwan.
Lin said the trip offers an opportunity for the allies to further expand cooperation and exchanges in mutually beneficial areas while promoting global peace and stability.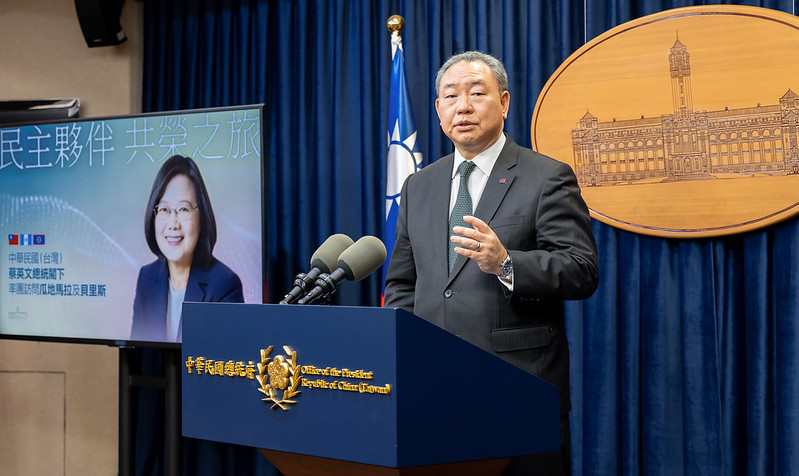 According to vice minister of foreign affairs Alexander Tah-ray Yui, Tsai will meet with Guatemala president Alejandro Giammattei, attend a state banquet, witness the signing of a bilateral cooperation agreement, take part in a hospital launch ceremony in Chimaltenango and join in a function with members of the local Taiwanese community.
During her stay in Belize, the president will meet with prime minister John Briceno, witness the signing of a bilateral technical cooperation agreement, deliver a speech at the National Assembly, tour the sites of joint projects, attend banquets hosted by Briceno and Governor-General Froyla Tzalam and take part in a function with members of the local Taiwanese community.
The president will also make a stopover in New York prior to arriving in Guatemala and another in Los Angeles on her way back to Taiwan.
This will be Tsai's eighth official trip abroad since taking office in 2016. She is to be accompanied by a delegation of government officials and legislators, including minister of foreign affairs Jaushieh Joseph Wu, PO secretary-general Lin Chia-lung, minister of overseas community affairs council Hsu Chia-ching and deputy minister of economic affairs Chen Chern-chyi.