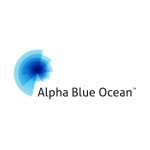 DUBAI, United Arab Emirates–(BUSINESS WIRE)–Alpha Blue Ocean (ABO), the family office founded by Pierre Vannineuse, is proud to announce a new line of financing from one of its long-term partners, SAFE Group, to support its growth trajectory.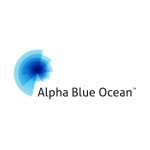 Loyal to its objective of forging ties with its long-term partners, such as SAFE, the Alpha Blue Ocean Group is proud to announce a new line of financing worth up to €29.9 million.
SAFE (Ticker: ALSAF), a company specializing in the design, manufacture and marketing of ready-to-use technologies for back surgery, particularly reliable for emergency vertebral fractures, is currently developing a number of projects to further boost its growth trajectory.
This new line of financing will enable:
structural changes to be made within the group with a view to achieving financial stability as soon as possible
the strategic development of direct marketing in France, Germany and the USA as well as distribution across the rest of the world
the roll-out of its technological and commercial model globally
Created in 2017, Alpha Blue Ocean is a pioneer and leading stakeholder in alternative finance in Europe and across the globe, particularly in the medical innovation sector. In five years, the group founded by Pierre Vannineuse has deployed over €2 billion, 60% of which has been invested in the Health & Innovation segments.
For any further information or requests for an interview with a manager at Alpha Blue Ocean, please contact the press department: pr@abo.co
About Alpha Blue Ocean
Created in 2017 by Pierre Vannineuse, Hugo Pingray and Amaury Mamou-Mani, Alpha Blue Ocean is a young, dynamic family office that aims to revolutionize the financial sector by delivering constantly innovative solutions.
Alpha Blue Ocean uses a direct, rational and efficient approach to offer alternative financing solutions. In other words, it provides flexible solutions for listed companies, also known as private investments or PIPEs (Private Investments in Public Equity).
Alpha Blue Ocean has a global presence and its investments in France include Erytech, Pharnext, AB Science, Europlasma, Safe Orthopaedics, Voluntis and DBT (Douaisienne de Basse Tension), amongst others.
The original source-language text of this announcement is the official, authoritative version. Translations are provided as an accommodation only, and should be cross-referenced with the source-language text, which is the only version of the text intended to have legal effect.
Contacts
Rajae Elantari

pr@abo.co