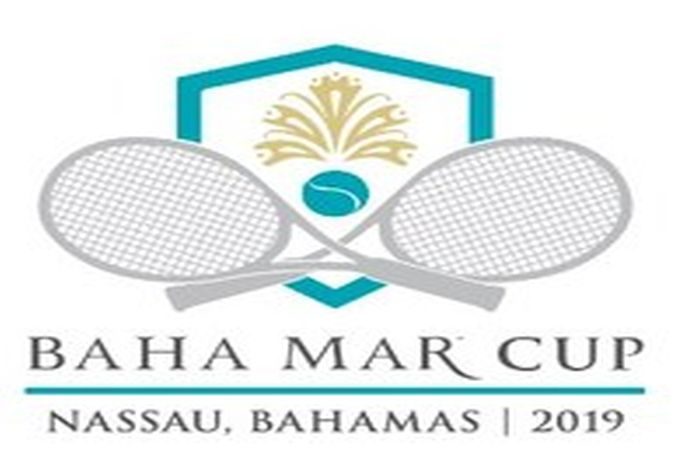 NASSAU, Bahamas — Baha Mar, the newest resort destination in The Bahamas, introduces the first-ever Baha Mar Cup, a one of a-kind tennis fundraising event taking place at Baha Mar from Thursday, November 7 to Sunday, November 10, to benefit victims of hurricane Dorian across The Abacos and Grand Bahama islands.
Tennis legends Andy Roddick, Mark Knowles, Tommy Haas and James Blake will take the court for a weekend filled with excitement and giving.
The Baha Mar Cup will feature a Pro-Am tournament pitting professional tennis legends against devoted fans, exhibition matches with appearances from surprise celebrities, Baha Mar's first official UTR (Universal Tennis Rating) tournament, The Baha Mar Futures Cup, and other events held throughout Baha Mar Racquet Club's nine tennis courts, including hard, har-tru clay and grass surfaces.
As part of Baha Mar's ongoing dedication to continued relief efforts, all proceeds and winnings from The Baha Mar Cup will go directly to aid hurricane Dorian's victims and support for the long-term recovery of The Bahamas as we move forward to rebuild the communities in The Abacos and Grand Bahama.
"Baha Mar is committed to sustained relief and rebuilding efforts for our neighboring islands," said Karin Salinas, senior vice president, marketing, Baha Mar. "We are bringing our international network of friends and supporters together at Baha Mar to raise funds, awareness and champion The Bahamas on a global stage."
"I am honored to share the beauty and warmth of my country with the world as we come together to help the people of Abaco and Grand Bahama unite to build an even better Bahamas," said Mark Knowles, Baha Mar Cup Tournament Host and the former #1 doubles player in the World and multiple Grand Slam Champion who is also a five-time Olympian from the Bahamas.
"I am proud to serve as tournament director of The Baha Mar Cup," said Tommy Haas, former professional tennis champion with 15 career singles titles. "I first visited Baha Mar in 2017 for The Necker Cup, which Baha Mar held following Hurricane Irma's damaging passage through Necker Island in British Virgin Islands. Once again, I look forward to playing in The Bahamas for such an important cause."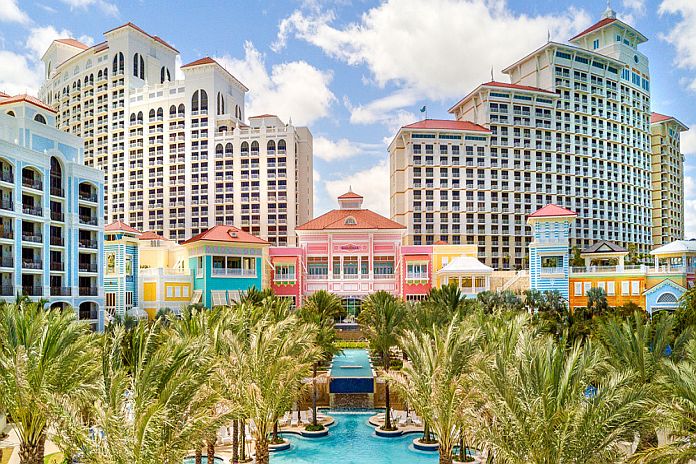 Meanwhile, Baha Mar has committed USD$2 million in financial aid to support immediate disaster relief and long-term recovery.
"Our hearts are heavy with sadness and loss over Hurricane Dorian's path of destruction and damage to our beloved nation and its people," said Graeme Davis, president, Baha Mar. "Now is the time to come together and support those who need our help, especially in The Abacos and Grand Bahama. Baha Mar is spearheading ongoing recovery efforts to aid the victims while working towards strengthening our nation to come back stronger than ever."
In addition to this immediate commitment, The Baha Mar Foundation is collecting financial support from our guests, partners and community and 100 percent of those proceeds are going directly to those in need, as well as partnering with local organizations and the Bahamian authorities to distribute daily food, medicine, supplies and other necessities to volunteers and disaster victims.
This donation is part of Baha Mar's ongoing devotion to a series of continued relief efforts, including a dedicated plan and investment into the longer-term recovery for a stronger Bahamas of tomorrow.