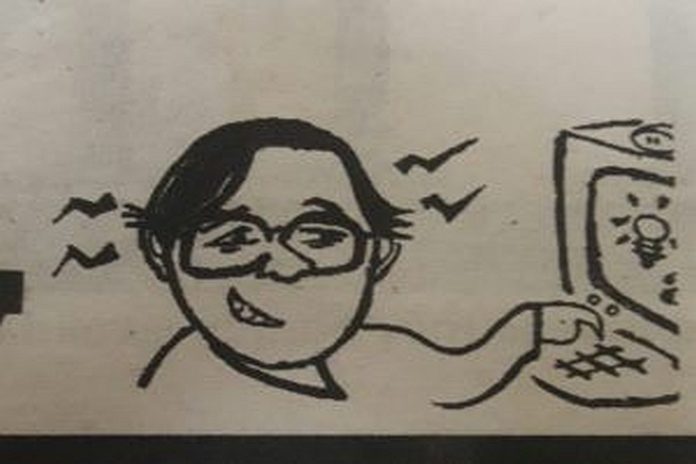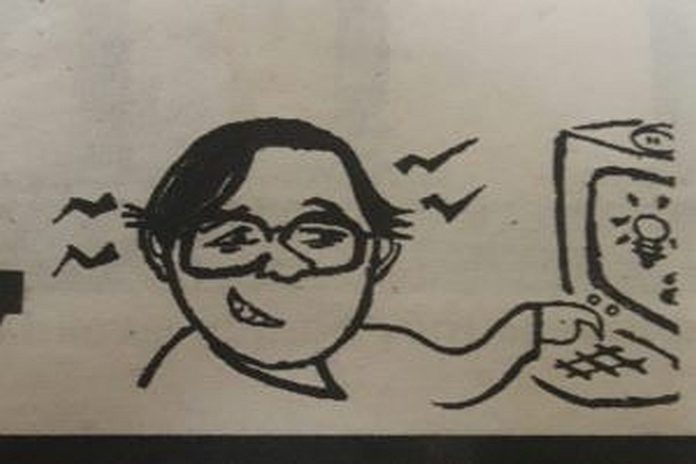 By Anthony Deyal
The major difference between Antigua and Trinidad is that if the famous Nelson's Dockyard was in Trinidad, its name would be Nelson's Yard Dock and instead of lasting 50 years it would be caught, curried and served with rum that would have people walking as if one-eyed, one-armed and one-legged like the Admiral.
Initially, my earliest visits to Antigua were not "to", but, "through" it. BWIA flights not just stopped over but over-stopped there for what seemed to be eternities. Because passengers were not allowed to disembark, we all had to stay in the plane wondering why, whatever was happening was taking so long, and whether it was as long as the immigration line that we would meet when we arrived in Trinidad and, worse, the line-up at Customs.
Flying over Antigua, though, gave us a glimpse of a truly beautiful country. While, as one of my Guyanese colleagues said, from about 200 feet in the air you could see the whole of Barbados below you, Antigua had "real scenery". I had just joined PAHO, set up a regional Health Journalism competition, become part of a 16-country Dengue project, and while I learnt that Antigua had some good journalists, I also discovered that it had more Aedes aegypti, the mosquito that spreads dengue, than scenery.
But I loved the country and the people. This is why, even having gone to Belize on a Climate Change project and being quite happy there, I was prepared to pack up and move to Antigua to become the corporate secretary and communications manager for the West Indies Cricket Board (WICB). I rented a house almost opposite the main police station in St John's and when one of my Trini friends from my youth heard that, he said loudly, "You brave yes boy. Suppose the Trinidad police send them ah dossier?" He is the same "friend" who, after a few years in the US as an illegal immigrant, returned to Trinidad with a "Yankee" accent and some greenbacks to flash. He met my mother and asked for me. She replied nicely, "He not home but I could give you his cell number?" "Miss Margaret", he said to my mother, "I always know that boy woulda make ah jail."
Far from it, Antigua was as close to both a haven and heaven in many ways. I was involved in the game I loved from childhood and had even coached – cricket – and was living among friendly neighbours on a street where, even with a four-foot concrete fence with space between for a Rottweiler to pass through, none ever did. Unlike Trinidad, nobody ever tried to jump the fence and steal anything or stage a holdup. We had breakfast, barbecues, and lunch under a bower of neem trees. Neem is a species of mahogany and is famous for its medicinal properties. It is also supposed to be a contraceptive and spermicide, but that knowledge came to me four children too late.
What remains deeply embedded in my memory, is one Father's Day under the neem trees. My son Zubin helped his mother with the fry-bakes and even carved "Dad" on one to stop his absent-minded sister, Jasmine, from eating it. The bakes were really the receptacle for the main meal- saltfish – sauteed with garlic, onions, tomatoes, hot-peppers, chadon beni (culantro) and chives. My love for saltfish is legendary and (as some say) evident in my fathering four children.
Initially, we did not do much by way of reaching out to our neighbours. I was trying to cope with the pressures of a new job and lifestyle, the kids were settling down in school and preparing for the common entrance, something unknown in Belize, and Indranie into trying to put all the bits and pieces of life and furniture together. Because we had moved from Barbados to Trinidad, then to Belize and had arrived in Antigua for what, we envisaged, would be a long time, we decided to follow our habit of using familiar objects and events to make our two kids feel at home.
For Christmas in Trinidad and Belize, we ran strings of lights, a spectacle the children and neighbours enjoyed enormously. However, the Hindu festival of Divali comes before Christmas (this year on November 14, two weeks from now) and although we are not Indians, but a West Indian family with one Guyanese, one Trini and two Bajans, we put our small, lighted clay pots in front of, and under, the house in Belize and when our curious neighbours enquired, we explained the meaning, purpose and significance of the lights. Belizeans are a mix of races, refugees, and immigrants, including Indians past and present, so our neighbours in Belmopan, the capital city, took our differences in stride.
Not so Antigua, at least not at first. We put our little lights flickering in the strong Atlantic breeze and realised that people walking along our street crossed the road and some were even crossing themselves. This was not just obeah, but foreign "Indian" obeah at that. However, Antiguans, too, understand that while the past is a foreign country, if we understand it we can learn from it and, unlike so many other civilisations, we will not be condemned to repeating our errors.
Fortunately, our neighbour across the street was Sir Reginald Samuel, a former schoolteacher who designed the Antigua National Flag. Despite the handicap of a stroke he had suffered which made walking difficult, Sir Reginald dashed across the road in joy and great wonder, "Divali?" he asked me his eyes lighting up as much as the deyas. He had read and heard about Divali and always wanted to experience it and here it had come home to him in Antigua. We were all overjoyed.
From then on it was plain sailing. Our neighbours' kids and mine played together. Jasmine and Zubin learned to swim in 2003, the year we arrived in Antigua and were representing the country the year after. Zubin had started playing Under-19 cricket from the time he was eleven years old and our yard became a cricket pitch. The kids found friends and pets, starting with one shivering, brownish, little pup we named Crix, to four in all. As in Belize, the Antiguan birds found out that Indranie was a food-basket and when she was not punctual enough in serving their breakfasts, they knocked on the kitchen or bedroom windows.
We did not leave Antigua until 2015, but I still have residency there and hope to return. While Antigua is very special, I have found that wherever we go in this world, because we go there in peace, love, and a willingness to learn, we have found those same qualities among the people. We in the Caribbean have much more in common than we have differences. Divali in Trinidad, Antigua or Belize, Baptists, Shango, Pentecostals, Church of the Nazarenes, Hindus, Moslems, Christians, and Atheists, wherever I have gone, as the spiritual says, "Somebody touch my soul."
*Tony Deyal was last seen saying if there is a moral in his story, it is that we all have to try to make the best of what we have. It is the lesson of the neem tree. It is the neem of the game of life.