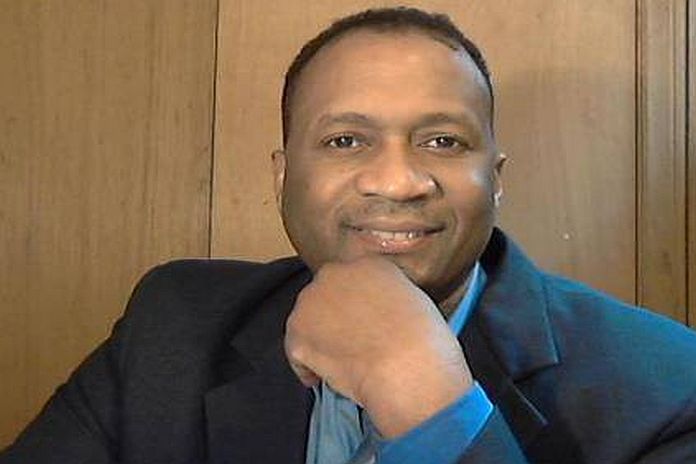 By Karl Salmon
Good day humans of earth. I bring inspiring news from the celestials. If you are seeking guidance in your life, follow me. I will lead you into a world of peace and contentment. Your mind and senses will be stimulated and engaged, and you will be enlightened and protected from those who seek to harm you.
If you are still reading this, I have piqued your interest. Excellent!
Mind control is a powerful tool. My attempt just now may be futile … or subtle. I guess we will find out at the end of this article.
Mind control is the process by which your freedom of choice and action is manipulated by someone who modifies or distorts your reasoning or perception of yourself or reality.
We encounter this in our daily lives: in our relationships, our workplace, and our social gatherings.
Manipulated by someone with a disposition to do good, mind control uplifts the individual and enhances their development mentally, physically, emotionally, spiritually, and religiously.
If you lack self-esteem, or there is a mental block in starting or accomplishing a task, controlling your mind to believe that you are of value and capable of taking on a challenging task is a positive and virtuous outcome for its intent.
However, mind control, when misguided, can hinder rational thinking minds and leads them along dangerous paths of self-destruction. People who abuse it often use mental distortion and emotional exploitation to influence and have control over others to get what they want. Manipulators know what your weaknesses are and can use them against you.
Telling someone that they are crazy, too sensitive, or too emotional are common mind-controlling tactics sometimes used in abusive relationships. In effect, you are altering your partner's perception and confidence in their mental stability.
Here are how honest approach interactions compare to mind-controlling tactics in a relationship.
Honest approach:
It would be nice to have that shirt/necklace;
I think this could have been done another way;
I really would prefer, if you didn't leave.
Mind controlling approach
If you love me you would buy me that shirt/necklace;
If you were smart, you would not have done it this way;
If you think you are going to walk through that door.
If you recognize these interactions in your relationships, it could be a warning sign that your partner is trying to control you.
Social media and mind control
Thirty years ago, television was the dominant media platform in influencing how we should talk, dress, walk, and who we should socialize with. With the invention and evolution of the internet, socializing took on a new and expansive meaning. We created Dr Jekyll and Hyde.
Social media networking spun an enormous worldwide web over individuals to develop their interest in various activities and to establish friendships with people of similar background.  It is an invaluable tool for learning how to navigate challenging tasks, as well as to share thoughts and ideas with professionals in their field of study.
However, the hours spent on social media platforms like Facebook, YouTube, WhatsApp, Instagram, Snapchat, and Tic Tok comes from our addiction to "Likes" because it makes us feel appreciated. When we post a photo or a message and we get many likes, Dopamine-a chemical responsible for feeling good-is released. The problem with this chemical is that it is short term. We yearn for more appreciation. To maintain long term fulfilment, we post more, sometimes becoming increasingly daring and reckless with our postings, each time checking to see how many more likes or favourable comments we received.
We all know too well the result of posting "that photo", "that message", or "that video" that ruins someone's life.
With all the personal data we enter on social media, we are not as safe as we think we are. Our feelings, activities, and choices are now exposed and vulnerable to be controlled by people who have access to these private and personal information.
Taking back controlling of your mind
How do you take back control of your mind?
Eliminate negative talk about yourself. It's always good to look at the ways we need to improve ourselves. But there's a difference between self-reflection and destructive self-talk. Negative self-talk is not constructive, and rarely motivates you to make any changes. Positive reinforcement about yourself builds self-confidence. Neither you, nor anyone, should say "I can't seem to do anything right".
How about "I need to find better ways to do this". Avoid people who are constantly critical of you. Allowing them in your space slowly wears away your self-confidence, making your mind vulnerable to be controlled.
Your self-value should not be based on how a stranger assesses you, your photo, or your message. Interact with like-minded people. Enjoy the company of those who share your goals, ambitions, and interest.
Highlight good attributes about yourself. Don't wait on someone to say it for you.
That's not conceited. That's building confidence.
Words, when articulated in the right way, can change someone's mind and alter one's belief. You guard the gateway to your mind. Make sure that whoever attempts to enter and control it brings value. So, I convinced you to read my article to the end. Perhaps I was successful at constructive mind control.