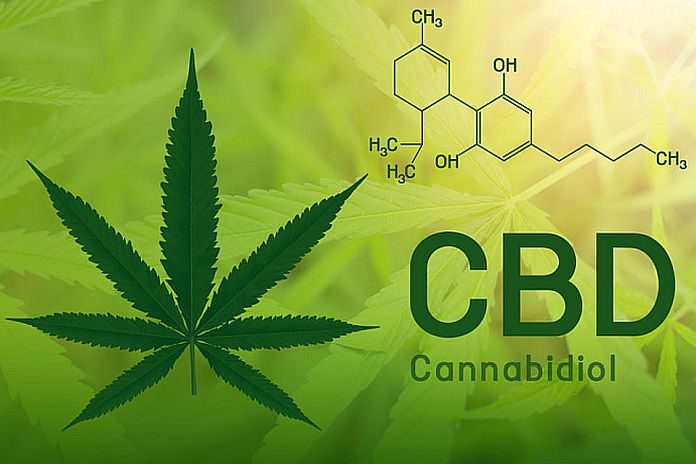 NEW YORK, USA – The cannabinoid market continues to gain steam around the world. Traditionally constrained to North America, cannabis-derived products are now gaining popularity in Europe, Latin America, Asia, and even Africa. Learn how the economics of the cannabinoid market are evolving and discover the most effective ways to financially position yourself as cannabinoids become even more popular.
The international hemp market continues to grow
Renowned analytics firm Prohibition Partners expects the international cannabis industry to swell to $103 billion by 2024, and according to the latest Brightfield Group projections, $14.8 billion of this market will be taken up by the US CBD industry. Even as intoxicating forms of cannabis also gain greater acceptance worldwide, CBD and its entourage of non-intoxicating hemp components will continue to command a significant portion of the international market share.
Without innovation, even the most popular industry would stagnate, and the CBD industry is gaining an influx of new interest due to the rising prominence of product categories such as CBD vape cartridges and CBD flower. Additionally, the overall popularity of non-intoxicating cannabinoids is being boosted by the advent of products that are high in cannabigerol (CBG), cannabinol (CBN), and cannabichromene (CBC), each of which can now be produced in mass scales.
With industry leaders like GVB Biopharma producing new cannabinoids and product categories to boost the hemp market, CBD may take up an even greater share of the 2024 international cannabis market than is currently predicted. In addition to the factors we have already discussed, CBD is also currently benefiting from high-profile placement in nationwide grocery and pharmacy chains as well as growing prominence within mainstream media reporting.
COVID-19 has introduced significant changes
Unlike many industries, the CBD industry has not been unilaterally negatively affected by the economy-halting policies enacted in response to the COVID-19 pandemic. While brick-and-mortar CBD retailers have either been shut down or experienced significant losses in customer volume due to pandemic-inspired lockdown orders, online purchases of CBD products have increased significantly.
According to another recent Brightfield Group report, millennials have been the most likely to move their CBD purchases online, and members of this age demographic have also been the most likely to increase their CBD use during the pandemic. People with higher incomes have been more likely to increase their CBD use in response to COVID-19 than people with lower incomes, but individuals across the income spectrum have started using CBD more frequently as the novel coronavirus has changed lives across the country.
The cultural effects of coronavirus fears will likely be long-lasting, and savvy brands have been quick to capitalize on this phenomenon by producing immune-focused CBD products. COVID-19 has not significantly slowed down the domestic hemp economy, and by spurring innovation, this crisis has actually been a boon for the overall health of the CBD industry.
More consumers are buying cannabinoids on the internet
Regardless of the impact of COVID-19 on consumer purchasing behavior, the hemp economy had already been swiftly moving into the eCommerce sphere over the last few years. According to Brightfield Group, nearly half of CBD consumers (45%) had moved their purchases online as of June, and it is likely that this percentage has grown over the intervening months.
As a result, direct-to-consumer (DTC) marketing has risen in importance while the value of brick-and-mortar B2B distribution relationships has slid significantly. While brands are being forced to allocate larger budgets to social media, newsletter, and content marketing, they are enjoying higher sales margins due to this shift.
In this era of increased emphasis on DTC marketing, brands with established presences in the market will thrive. Consumers are on the lookout for hemp brands that offer high-quality, reliable products, so investing heavily in product formulations and b
rand identity strategies that increase trustworthiness will profoundly benefit CBD companies struggling for recognition within the current market landscape.
How to enter the competitive hemp landscape
While brands that enjoyed significant recognition prior to the pandemic are faring the best amid the recent consumer shift to DTC channels, up-and-coming brands can still carve out places for themselves by pairing with premium cannabinoid suppliers that place firm emphasis on quality, transparency, and reliability. Increased consumer education and focus on the health benefits of cannabinoids is tightening the CBD playing field, but aspiring brands can turn this adversity into opportunity by choosing the right suppliers.
GVB Biopharma is recognized around the world as a premier supplier of CBD, CBG, CBN, and other cannabinoids. Choosing GVB Biopharma as your supplier of bulk ingredients or white label products gives you a leg up in a competitive industry, and GVB can even help you present your products within the ever-tightening DTC market. It is not too late to capitalize on the major changes that have recently taken place within the international hemp market and partnering with GVB Biopharma will give you the resources you need to make your mark.
SOURCE: FinancialBuzz.com