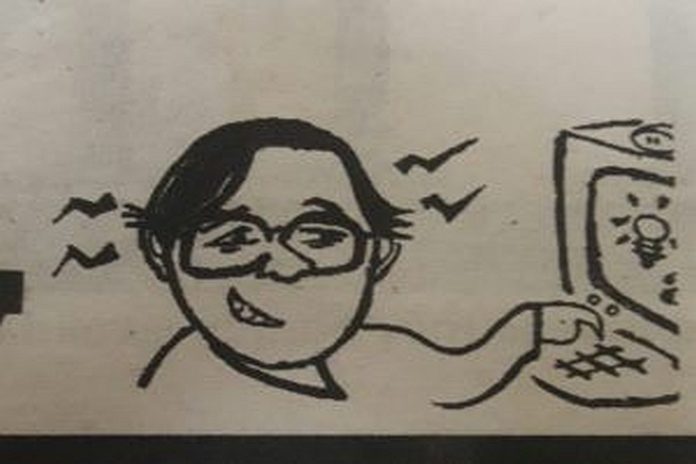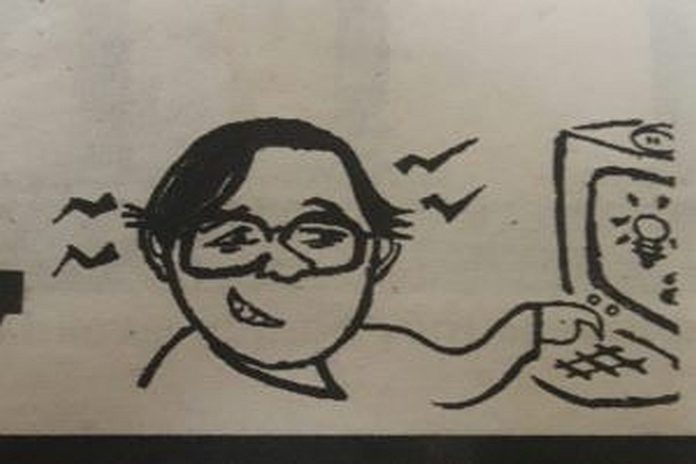 By Anthony Deyal
A Trinidad pharmaceutical company dropped its eight-page, 2020 Christmas Catalogue in my mailbox and, after one quick look at it, I was ready for a Prozac or two. First, there was no medication or therapeutic product anywhere in it. The closest I came to one is a "Signature Men's Black Pepper and Ginseng Scarf Gift Set." From what I read about ginseng it, "improves sexual desire and arousal in both sexes, raising the possibility that ginseng could be the first known legitimate natural aphrodisiac…Ginseng likely works like Viagra in relaxing muscles and improving blood flow to the genital region."
However, before you drop everything and rush off to the drug-store or Chinese grocery, one has to wonder what effect Ginseng is supposed to have on a scarf? Will it stand up firmly to the weather or constant usage? Will it keep the scarf from drooping in the Caribbean humidity? Worse, none of the research has any mention of the effects of the combination of Black Pepper and Ginseng but it must surely be very hot stuff indeed. The only explanation I can come up with is that given its potency the scarf is not intended to be worn around the neck.
But that was not all causing the rise in, among other things, my blood pressure. The company also advertised as a suitable Christmas gift, "Bandito Men's Masks". Given the crime situation in Trinidad, importing masks with such a name is like sending coals to Newcastle or ganja to Kingston. Interestingly, the only medical product advertised among the Christmas gifts in the catalogue was a Digital Blood Pressure Monitor. Fortunately, I already own one. However, I am almost certain that when I open my gift on Christmas Eve and ask my wife about her choice, she would explain, "Well I thought, seeing that you don't have a scarf, that one with black pepper and ginseng will be good for you."
Now, after seventy-four Christmases, you would think that I would go with the Flow, or Digicel, or whatever else amuses and links me to the rest of humanity, real or imagined, and behave myself. I should know by now that Christmas is a season not only of rejoicing but of reflection so I should be grateful for an aphrodisiac scarf, wrap it around the appropriate body-part and then check out my reflection in the mirror on the wardrobe door.
Then I would look closely at myself to see what effect the combination of Black Pepper and Ginseng would have and, if satisfied, I would put on my Bandido Mask, grab the scarf, and then declare to my astounded (or perhaps expectant) wife, "This is a holdup." I used to think that Christmas is a holiday on which neither the past nor the future is of as much interest as the present. Now, after my first taste of 2020 Christmas vision, I want to go back in the time machine of memory to the past in which I grew up and when a cap gun was, like the novel by Charles Dickens, among my great expectations.
In those days, the operative word at Christmas-time was "home". Every home had to be "put away" properly. Everything had to suit the perfectionist that was my mother and what was not sewn, stitched, nailed, spread or laid, was painted, cleaned and shined till it sparkled. The desire to improve on each preceding Christmas was deep-seated. In our house, it was not just a time of good cheer but also of good chairs or what my Aunty Moon used to call "funny" chairs. Every room in the house that did not have a bed, and even those with beds, were transformed into "sitting" rooms. Breakfast chairs, outdoor chairs, deck chairs, reclining chairs were all "suite for days".
In our house, when things were tough, we had to scrape and lacquer the old cane-bottomed dining chairs and ancient Morris chairs that filled the combined living and dining room. I remained "chair-ful" but always wondered whether Baby Jesus in his manger raised up his sweet head and, observing there was no bed, muttered, "Not even a chair?" When the Three Wise Men showed up, did he complain, "At least you could have brought a chair."
Christmas was different from our normal lives because it was a time of lateral thinking and actions. It was not a sequence of first you take care of the chairs, then you go on to something else. It was all simultaneous and of almost equal importance except that, first, among equals in our house and the entire neighbourhood on Christmas Eve, the living room curtains were the be-all, end-all and the unresisted piece de resistance. A house was not a home without curtains. Even when Christmas was just around the corner, it did not turn the final bend or entered the home stretch until the curtains were up and our mothers stepped back to admire their handiwork.
Chairs and curtains, however, were only two parts of the Christmas triangle or dynamic trio. The third "C" was the Christmas tree. I remember the child in the Catholic school praying, "Hail Mary, full of grapes, the Lord is a tree" and thought if the Lord is a tree, He has to be a Christmas tree. The first time my mother decided on having one, I was about six years old. It was made from wire, covered with foil and metallic tissue, and my mother assembled it and then strung it with little bulbs and artificial pine cones, applied fake snow from a can with an environmentally unfriendly propellant, and finally covered it with skin-scratching "angel hair" fiberglass. But now, every year, we bring in our live pine tree from the garden where it lives and grows for eleven months and decorates it.
Wherever we lived or are living, that tree is the root, branch, heart, sparkle and soul of our Christmases as a family. My two youngest children lived in four different Caribbean countries by the time they were eight and so, to make them feel at home, we have continued to honour and uphold the tradition my mother started so long ago, of lighting up our lives and those of our neighbours during Christmas. My mother used to insist that I open one of my gifts just after midnight every Christmas. It is a tradition I continue even now. At some point though, on Christmas Day, you will see me smiling as I sit alone for a moment and think about those early days when we made do with what little we had and still found enough for family and friends to eat, drink and have a great time.
As Charles Dickens wrote in The Pickwick Papers, "Happy, happy Christmas, that can win us back to the delusions of our childish days; that can recall to the old man the pleasures of his youth; that can transport the sailor and the traveller, thousands of miles away, back to his own fire-side and his quiet home."
*Tony Deyal was last seen saying that if he ever believed he is more than equal to the women in his life, his daughters Marsha and Jasmine, or his wife Indranie, he only has to try wrapping a Christmas present to be cured of the delusion.