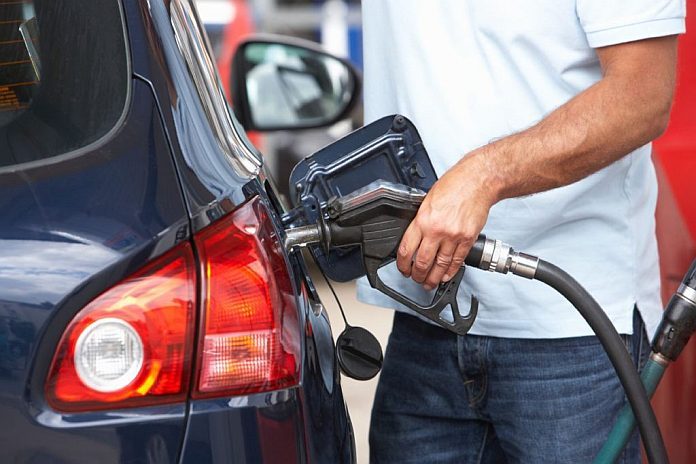 Dear Sir:
At last Friday's sitting of the House of Representatives, prime minister Dr Keith Rowley blast­ed United Independent Petroleum Marketing Company Limited (UNIPET) for an un­paid bill of $100 million to State-owned Paria Fuel Trading Company, a figure that was revealed in the Senate by finance minister Colm Imbert who was acting minister of energy last week.
The prime minister once again, with an expression of sheer malice and antagonism, in attempting to deflect from his administration's 51 months of gross incompetence and mismanagement of the country, sought to lay the blame for the country's Peoples National Movement (PNM) created fuel crisis on the former People's Partnership government which he alleged, had left the country's gas industry in dire straits, "You put the country in that situation" he shouted at the opposition.
However, on Saturday last, the Trinidad Guardian reported that the Rowley-led PNM Administration owes UNIPET more than $100 million in un­paid Value Added Tax (VAT) refunds and gas subsidies.
"According to information received by a se­nior UNIPET executive, the government owes the private company $74.4 million in gas subsidies and another $59.2 million in VAT re­funds a total of $133.6 million."
Why then did the prime minister stand up in parliament and chastised UNIPET for not paying its bills to state-owned Paria Fuel Trading Company but did not make mention of the fact that the State owes UNIPET more than what UNIPET owes the State?
Who briefed the prime minister on UNIPET's liability to Paria? Was the State's liability to Paria also mentioned in the prime minister's briefing?
If it was included and the prime minister did not disclose this to parliament, then by not making a full disclosure the prime minister was disingenuous, if not malicious and is guilty of deliberately misleading the House of Representatives.
If the State's indebtedness to UNIPET was not in the prime minister's brief, then the office that prepared that briefing must be held accountable for an attempt to mislead the prime minister and parliament.
But with Dr Rowley's track record of a penchant of not telling the truth, one would suspect that he knew all along that while UNIPET was in debt to State-owned Paria, his government was in debt to UNIPET.
How can the prime minister, in parliament, refer to the present impasse between UNIPET, Paria and the government as "a sense of entitlement in this country even when a company was being ridiculous and unproductive."
How was UNIPET "ridiculous and unproductive?"
The prime minister and his ministers of finance and energy have also been conspicuously silent on whether or not National Petroleum is in debt also in-debt to Paria.
Is National Petroleum also indebted to Paria Trading? If so, what is the extent of that indebtedness?
Yesterday Paria Fuel issued a release stating that "Representatives of the two companies met and UNIPET agreed to pay all outstanding debts and to withdraw its High Court Action."
However, the very next line is what should be of concern, "Both parties will continue to work together to ensure a new supply agreement is in place from January 01, 2020."
There is no mention in this short release of the State's indebtedness to UNIPET of over $133 million.
Therefore, one can only imagine what will happen to the supply and distribution of fuel by both parties if on January 01, 2020, three weeks away, there is no settlement coming forth from the State to UNIPET.
In less than two years, the impotent and incompetent Dr Rowley-led PNM administration has made oil-rich Trinidad and Tobago, which was an exporter of oil and gas, a country which is now importing oil and fuel and where citizens are experiencing massive gas shortages.
Capil Bissoon