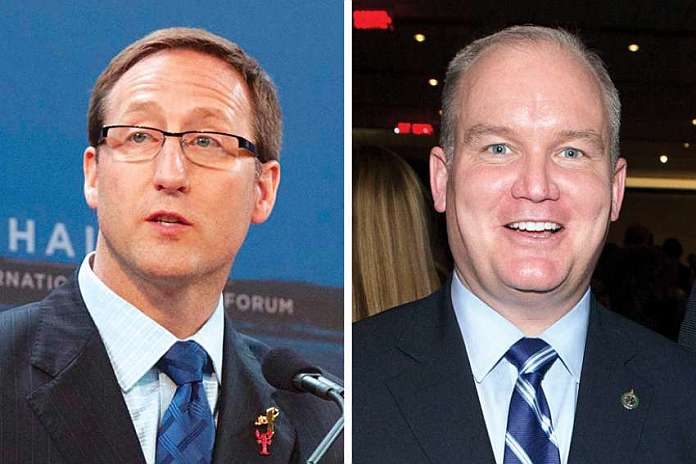 By Brian Dryden
OTTAWA, CANADA, (Canadian Catholic News) – Social conservatives are gearing up for what they call a battle for the "soul of the party" as the federal Conservatives head into a leadership campaign.
"If the Red Tories get their way, the Conservative Party as we know it will cease to exist," said Jack Fonseca of Campaign Life Coalition. He expects candidates who are pro-life and pro-traditional family to run and have an impact on the outcome of the June vote to select a new leader.
"We are too numerous, too large a portion of the party's base to be ignored," he said. "We are in a vicious battle for the soul of the Conservative Party."
With the race just getting underway, former Conservative cabinet minister Peter MacKay and Ontario Member of Parliament (MP) Erin O'Toole are the first prominent politicians to announce their candidacy.
For the most part, the early days of the race were about big names announcing they weren't interested in leading the Conservatives into the next election. Potential candidates such as former Quebec Liberal premier Jean Charest and former interim Conservative leader Rona Ambrose, both of whom would be considered Red Tories, decided not to run. As well, former Conservative cabinet minister Pierre Poilievre, a standard-bearer for the fiscally conservative wing of the party, also opted out.
A candidate still expected to run is Richard Décarie, former deputy chief for Conservative prime minister Stephen Harper. He is a self-declared social conservative who came under attack from some party members when he told a CTV interviewer that being gay "is a choice."
That prompted a backlash from some senior party members.
"Being gay is not a choice and nobody should be running for office on a platform to roll back hard-won rights," said MacKay. O'Toole called Décarie's comment "ridiculous." Poilievre called them "as unacceptable as they are ignorant."
But Décarie was unapologetic. "I think government has a responsibility to encourage the traditional values that we have had for the past years. That's the kind of so-con issues that I would bring as leader," Décarie told CTV.
Fonseca said Décarie's position on defunding abortion services is what social conservatives want emphasized by a strong leader.
Rules that require a large cash outlay to enter the leadership race will discourage some potential candidates. If the intent is to neutralize the pro-life and pro-family wing of the party, Fonseca believes the strategy will backfire.
"If they are trying to push people of faith out of the party, they are not going to succeed."
To join the race, candidates have until March 25 to obtain 3,000 signatures and put up $300,000, of which $100,000 is refundable after the leadership convention June 27, in Toronto. The vote is open to party members who sign up by April 17, 2020.