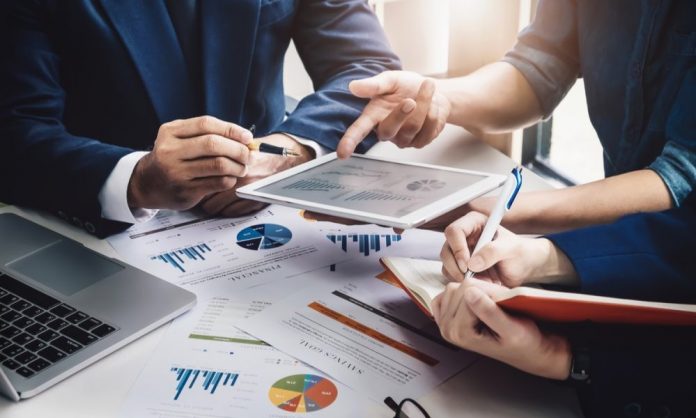 By PYMNTS
Talk to companies of all sizes about digitizing their payments processes, and they're likely to tell you they benefited from the experience.
As PYMNTS research found, 91 percent of CFOs say digitizing their payments processes made their operations more efficient, while 84 percent of these execs say digitization allowed them to improve their working capital management.
In addition, most companies 62 percent said digitization helped them cut costs, while 61 percent said it helped them improve their data security. Another 60 percent said digitization helped improve their relationships with suppliers.
Company size didn't seem to determine which companies saw the benefit of digitizing payments. Our data shows that 62 percent of the largest companies reported that digitization helped them cut costs, compared to 60 percent of mid-sized companies, 70 percent of small companies and 57 percent of the smallest companies.
And while 61 percent of CFOs say they digitized operations for the purpose of improving efficiency, 91 percent say they experienced efficiency gains. By the same token, only 45 percent of CFOs say they had hoped digitization would improve management of working capital and cash flow, while 84 percent saw that benefit in practice.
Digitization and anti-fraud efforts
Companies also are using payments systems digitization as a reason to up their investments in anti-fraud systems. Half the companies we surveyed said their digitization efforts helped
them reduce fraud, especially among the largest companies: 67 percent of them say their fraud reduction efforts benefited from digitization.
Meanwhile, 48 percent of mid-sized companies, 44 percent of small companies and 42 percent of the smallest companies say digitization helped improve data security.
Overall, 59 percent of companies put in new fraud detection systems as they completed their implementation of digitized payments operations. The largest companies led the way, with 75 percent installing fraud detection. For mid-sized companies that number was 59 percent, with half the smallest companies installing systems to detect fraud concurrent with their switch to digital payments.
If you'd like to learn more about this topic, download your copy of The PYMNTS Business Payments Digitization report, a collaboration with Corcentric.