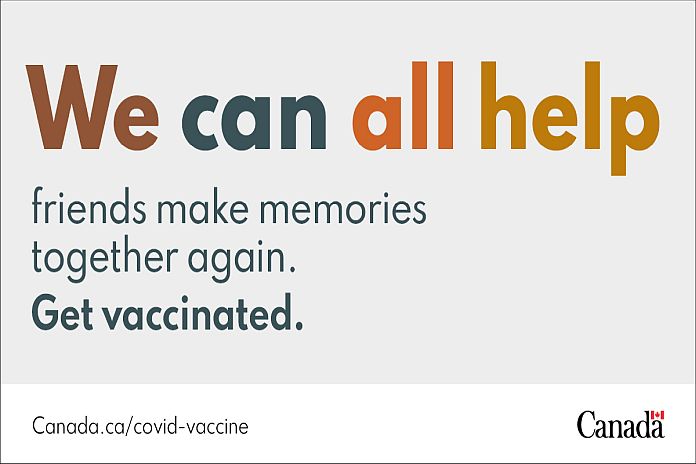 Dear Sir
We live in a democracy where our citizens can make informed decisions and choices for themselves and their families concerning every aspect of their lives.
Neighbour's and the effects of this pandemic have ridden upon your shoulders heavily. Messaging from the government has been changing, just as the ever-present COVID-19 numbers go up and down like our Stock Exchange Monitor.
While there are questions still about how the approved vaccines work within us, and the side effects that do occur to many who have been vaccinated, the science has proven that those unvaccinated have a much greater chance of being infected.
Yet, many of our fellow citizens have not responded to the government call to get vaccinated. Approximately 81 percent of Canadian's have received double doses of a vaccine. Herd immunity is approaching and can be achieved so long as those unvaccinated change their minds, and step up.
Our economy is opening up, making every effort to survive this unexpected assault by the pandemic. Other nations are suffering the pandemic of the unvaccinated too.
Austria will be locking down two provinces, Upper Austria and Salzburg due to their miserably low vaccination rates and prolific infection rates. Their hospitals are full of the unvaccinated.  Austria's Conservative MP Schallenberg stated: "The aim is very clear: That we give the green light this Sunday for a nationwide lockdown for the unvaccinated." Schallenberg wants to avoid further restrictions on those vaccinated to encourage holdouts to get the shot. Health minister Wolfgang Mueckstein said health workers are required to be vaccinated also.
This is just an example of what can happen here in Canada if our citizens who are unvaccinated continue denying our national health plans. There will be more sickness and death to come in the future, with winter and the holiday season approaching.
My friends, please get vaccinated, if not for yourself, but your family, neighbours and community.
Steven Kaszab
Bradford, Ontario