Dear Sir:
It is unusual that I should request a second opportunity in your publication, but extraordinary circumstances require such, as the previous synopsis that Saint Lucia is the worst prepared in the region for COVID-19 is not far-fetched, stimulates the emptiness that fuel the Tim-Rick and Octopus-Bowtie, Ti-Punch [literally meaning "small punch," is a rum-based mixed drink] at a critical time when serious minds should be executing COVID-19 plans.
Second, the comments, observation, and declaration by opposition leader Philip J. Pierre at the Saint Lucia Labour Party (SLP) and at his press conference Thursday, March 5, 2020, is again sound and thorough, compared to the level of Ti-Punch thought process and analysis of the combine United Workers Party, (UWP) fuzzy minds, clarifies the  understanding of emptiness.
But suffice to say, the level of reporting, communication, and journalism required in this new dispensation has left the aging holograms gasping for air.
That unfailing emptiness and "messaging to the  "30 percent illiterate" population, daily on radio and television" was again vocal on the midday show News Spin, with no relevance to domestic data, clarity of purpose on COVID-19 readiness, technical practicality and contingencies on the eminent COVID-19 epidemic.
In the smallness of Saint Lucian society, it will take only one case of COVID-19 to send the island packing. Governor of the Eastern Caribbean Central Bank (ECCB) Timothy Antoine, said: "It [COVID-19] is a very serious situation which we are paying much attention to."
So typical of what entails the degree of risk of UWP – News Spinners includes former civil servants who now, realize they no longer enjoy the spoils of government, have the time to rumble Ti-Punch mindlessness, are all empty vessels to the reality of COVID-19.
As to the emphasis on the prime minister of Saint Lucia attendance in full or in party at the CARICOM heads of government meeting in Barbados last Sunday, calls to mind the game of showing up at meetings early, taking photo ops, attending part of meetings and leaving early, is well known and spoken of by international agencies, that Saint Lucia does not engage, on a level. This is an open secret.
So, again, opposition leader Pierre is correct, in that, the prime minister "should have been there throughout," except if he was more comfortable in side-bar activities for a Ti-Punch; clarifies the understanding of emptiness and the level of Saint Lucia's engagement at these meetings.
In furtherance of this, the UWP – News Spin eco-chambers of emptiness exhibit remnants of Cambridge Analytica type politics and sidebar Ti-Punch mindlessness. So yes, COVID-19 will certainly be enough to change life as we know it in Saint Lucia.
That's the reality to the lack of sufficient attention that our government is giving at a policy level to address COVID-19, that consumes political leader Pierre's better brain cells, and boils down to the readiness of Saint Lucia for COVID-19.
What are the critical policy issues? Can Saint Lucia test for COVID-19? Is there a national plan of action?  The current answer is no. Period!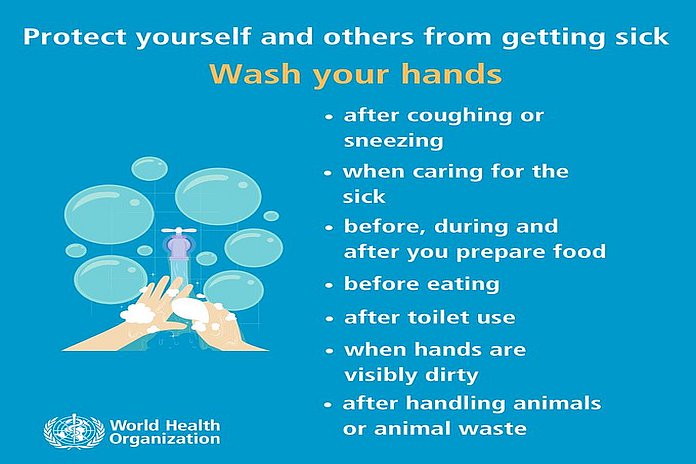 And more indescribable. The World Health Organization (WHO) says, wash your hands. Can the water authority provide a reliable supply of water, or should we use the river as in bygone years?
Can the government "empty treasury" except for Friends, Family, Foreigners, and Horses (FFFH) provide soap, sanitizer, and disinfectants in schools, hospitals, government offices, etc?
Or do we need to have a charity-ball for this purpose; less, of course, I cannot afford EC$500 to seat at the table of petty Bourgeoisies.
I have said previously, the leader of the opposition is spot on with his analysis, thought process and matter of fact on what should be done in this COVID-19 crisis; and the governance of Saint Lucia.
The fact remains, that in ordinary times – the UWP government of Saint Lucia is not being directed by sound and stable policy direction, free from Ti-Punch mindlessness. And as to the state of COVID-19 basic medical and social readiness, data, intelligence, and finance – the country is not prepared – by a long shot.
Sincerely,
Arianna Phillips