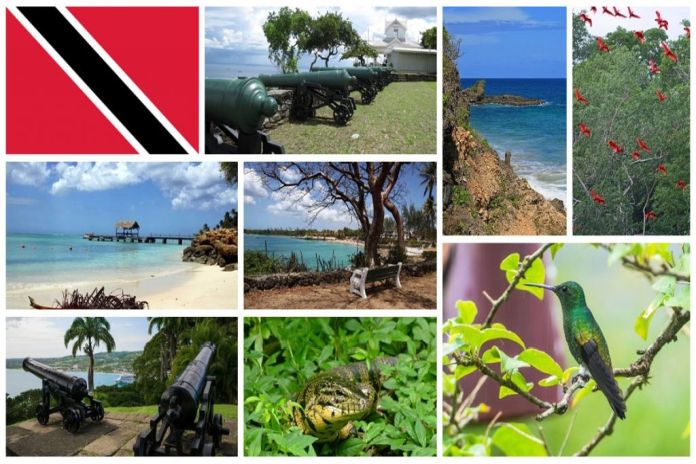 By Caribbean News Global contributor
PORT OF SPAIN, Trinidad –  September 27 is World Tourism Day (WTD) – a time to celebrate tourism's ability to promote meaningful exchanges between people around the world, have fun, recall how travel helps us all recharge – and make a real difference by supporting livelihoods and protecting our heritage.
World Tourism Organization (UNWTO) Travel digitally with google on world tourism day – Google Arts & Culture has brought together a new collection to help anyone choose their perfect virtual travel with thousands of museums and cultural destinations to explore.
"This year may have changed our ability to travel across the globe, but our desire to experience new cultures, see far-off places or discover hidden gems in our own backyard has not diminished, and we agree with our partner, the World Tourism Organization (UNWTO), that "we stay home today so we can travel tomorrow".
Tourism Trinidad Limited (TTL) joins with the international community in celebrating World Tourism Day. The theme for this year is "Tourism and Rural Development" as unveiled by the United Nations World Tourism Organization (UNWTO). The day is celebrated by UNWTO's member states in all global regions, cities and by private sector organisations, NGO's, and individual tourists.
World Tourism Day (WTD) is the perfect time to shine a spotlight on tourism and remind the world of the sector's significant contribution to the global economy. This is especially important now given the devastating impact of the COVID-19 pandemic on the local and international travel and tourism industry.
Tourism is an important engine of economic growth in our rural communities and offers an avenue for sustainable livelihoods especially among impoverished groups, women, and the youth. This year's WTD theme, therefore, provides the invaluable platform to demonstrate the unique ability of tourism to drive economic development and provide opportunities, outside of the urban centres, to include those communities that would otherwise be left behind. The day will also highlight the crucial role that tourism plays in preserving and promoting culture and heritage.
Tourism Trinidad is recognising World Tourism Day by highlighting the economic value of tourism, the hidden treasures within our communities, and the work being done by our tourism partners in every corner to rebuild the industry, support community recovery, and spur job creation on our StayTnT digital platforms. This is an ongoing activity that is being supplemented by the roll-out of an all-encompassing Public Health COVID-19 institutional strengthening and training series, geared for all tourism stakeholders, to equip them for business continuity.
In providing details on WTD observances, the chief executive officer (Ag.) of Tourism Trinidad, Heidi Alert, stated:
"This year, citizens have a wonderful opportunity to learn more about their country, to fall in love once again with the beauty that surrounds us and support the local economy and tourism industry. We have hotels, restaurants, operators, tour guides, transport providers and many supporting businesses that depend on tourism. It is important to remember these persons, our fellow citizens, and what they are currently facing." The chief executive officer further explained: "Our job presently at Tourism Trinidad is to remind people that there are many opportunities in our own backyard and surrounding communities that have places to visit, explore and experience the beauty and authenticity of where we live. We need now to stay at home to be safe, but Tourism Trinidad encourages citizens to join our digital platforms online and start making your bucket list."