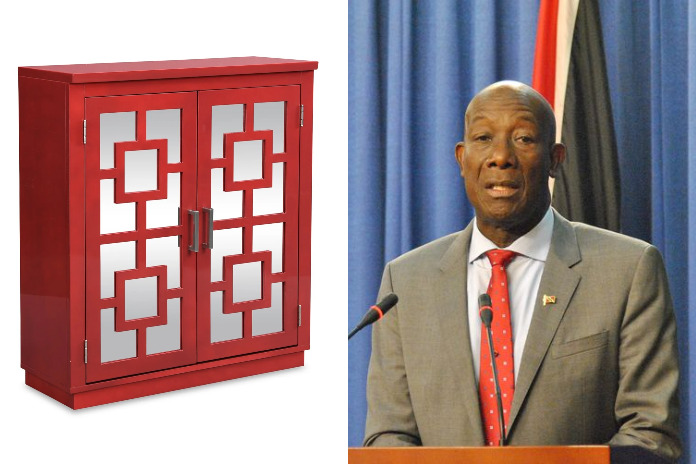 Dear Sir
Two of the three Cabinet changes announced by prime minister Keith Rowley are the most important and critical portfolios of minister of national security, Fitzgerald Hinds and minister of energy and energy industries, Stuart Young.
While much of the attention is on the 'serial non-performer, visionless, incompetent and arrogant Hinds' do not lose focus and allow Stuart Young off the hook.
Like Rowley, Young is one of the most incompetent and dysfunctional ministers ever to be seated at a People's National Movement (PNM) Cabinet table and has proven to be, not only in Trinidad and Tobago but across the region as an embarrassment with his actions and rude pronouncements.
Minister Young's failures in the ministry of national security have been both damning and systemic. And now, at the most critical time for the energy industry, enters Stuart Young who lacks the competence and capacity to lead this ministry. And, as the energy industry continues to navigate the series of poor decisions and policies by this administration, the decline will continue and will be further exacerbated with Young at the helm.
Didn't Rowley allude to the problems of the energy industry by saying "the prime minister chose someone who had been involved in and familiar with all the major issues to be resolved in the energy sector? There wasn't a meeting that I went to in energy (matters), that I didn't carry [Stuart] Young with me."
This is perhaps a very telling statement from Rowley; there has always been speculation that the former energy minister, the late Franklyn Khan was not completely in charge of his ministry.
Did Rowley's admission that Young, who he describes as his all-purpose minister and "who had been involved in and familiar with all the major issues to be resolved in the energy sector" was the person making the decisions on the energy industry?
And, was it not Rowley who admitted that it was him and Young who has negotiated what is now being called the country's most disastrous long-term natural gas contract?
Prime minister Rowley's third appointment of another PNM OJT Foster Cummings as minister of youth development and national service is yet another example of the wanton wastage of taxpayers' dollars. Hinds was in this ministry since August 2020. He has zero accomplishments and no deliverables; expect Cummings, who lacks vital experience in leadership and governance to be as clueless as Hinds was (and will be)!
The Keith Rowley-led PNM administration has been destroying all our conventions and institutions of governance, especially independent ones, like our service commissions and our parliament.
This Cabinet re-organization shows that the PNM's utter contempt for competence may finally be catching up with them.
Capil Bissoon