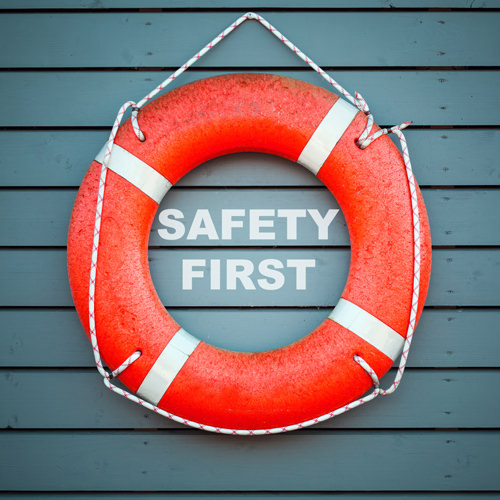 Dear Sir:
The recent drownings of a Canadian couple in Cumana, once again highlight the fact that our beaches are alarmingly underserved by lifeguard services especially on public holidays. The nine beaches with lifeguard services do not have adequate numbers of lifeguards. Many of our beaches, like Cumana, La Rufin and Gran Chemin, have no lifeguard services at all. This is alarming given the fact that many of our citizens cannot swim.
In developed countries swimming normally forms part of the co-curricular activities in schools. By contrast in Trinidad and Tobago, where we are surrounded by water, our graduates are not normally exposed to structured swimming programmes while at school and frequently are at the mercy of the elements including currents when bathing in our waters.
Given this reality, member of parliament Rodney Charles echoes sentiments of the Lifeguard Association that we need a total overhaul of the way we deal with saving lives at our beaches.
According to branch president of the Lifeguard Services, Augustus Sylvester, "the treatment of the lifeguards has deteriorated significantly and is the worst ever. We feel as though the ministry of national security has abandoned us. We are its bastard children. Our equipment is poor. We are demoralised with many quitting their jobs daily for lesser paying jobs that provide more satisfaction."
Many of our beaches are not serviced by lifeguards at all. Our lifeguards do not have modern rescue equipment such as jet skis, rescue boats, and ATVs. None of the three ambulances are operational. All we have are rescue floatation devices.
At Maracas beach, lifeguards operate from a container. At other beaches there are non-functional toilets, vermin-infested buildings, and inadequate staff. Besides, lifeguards are demoralised with no training schedules, no annual medical programmes, and operating as daily paid workers and forced to exist on 2013 wages.
Sixty persons have been trained over the past 10 years and are yet to join the service. The minister's response in parliament to an urgent question on the Cumana drownings demonstrated a lack of awareness of the travails of the service. Expressions of condolences to the affected families are not enough.
The problems with our lifeguard service demonstrate that almost every facet of the national security ministry is in crisis. Whether it is the understaffed Director of Public Prosecutions (DPP) office, or the under-resourced Forensics Science Centre, or the inability to deal with at-risk youth, or the poorly treated lifeguards.
This government has failed the people of Trinidad and Tobago and must immediately resign and call elections forthwith.
Rodney Charles
Member of Parliament, Naparima