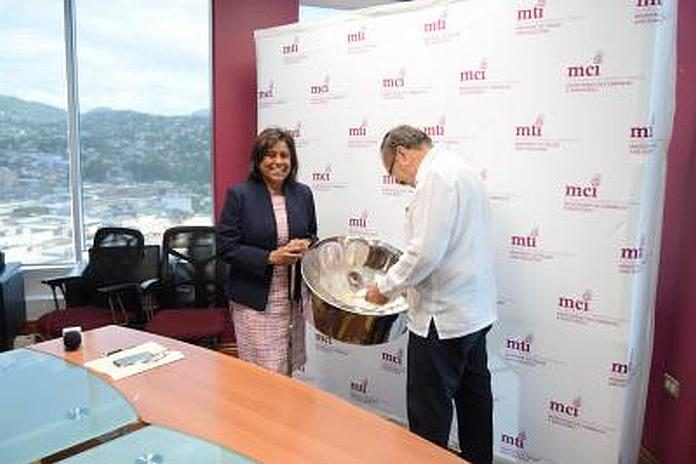 PORT OF SPAIN, Trinidad – The government has made TT$5 million available to local steelpan manufacturers and tuners to improve the productivity and competitiveness of the industry. The Steelpan Manufacturing Grant Fund Facility (SMGFF), an expansion of the ministry of trade and industry's Grant Fund Facility, will provide financial support for the acquisition of new machinery, equipment, software, tools, raw material, and training.
The Fund which will be made available in tranches of up to $250,000.00, not exceeding $1,000,000.00 per entity will be administered by the MIC Institute of Technology (MIC-IT) given its expertise in the implementation of technical and vocational training in steelpan manufacturing.
According to trade and industry minister, Senator Paula Gopee-Scoon, "The government of Trinidad and Tobago is intent on seeing the steelpan instrument flourish at the global level with input from those who know it best. To do so, the modernization of steelpan manufacturing operations and scale are vital to ensure that international standards are adhered to throughout the production process and these improvements are necessary for export".
Among the products manufactured locally are traditional steelpans, miniature pans, G-Pans, PHI-Pans, souvenirs and accessories such as stands, sticks, cases and teaching materials for local and international markets. Based on available data on steelpan sales from the Steelpan Tuners Guild of Trinidad and Tobago (STGTT), it is estimated that the size and revenues generated by the steelpan manufacturing industry amounted to TT$23,530,830.00 in 2017, with local sales revenues accounting for TT$7,493,974.00 while total exports reached TT$16,036,856.00. Regional exports were estimated at TT$4,792,074.00 and extra-regional exports at TT$11,244,782.00.
Chairman of MIC Institute of Technology, Professor Clement Imbert, speaking at a press conference to launch the facility, highlighted that the aging population of tuners continues to be a concern. He stated that MIC-IT has strategically intervened over the years to lift the range and quality of skills of those operating within the sector through advanced training. He said, "The Steelpan Manufacturing Grant Fund Facility provides yet another opportunity for MIC to positively impact existing challenges in steelpan manufacturing".
The trade minister expressed confidence that the Facility will be an important platform towards sustainable employment and expansion of exports of the only acoustic musical instrument developed in the twentieth century. An initial call for proposals will be published in the media and online by the ministry of trade and industry (MTI), its agencies and the Tobago House of Assembly (THA) in the upcoming period.