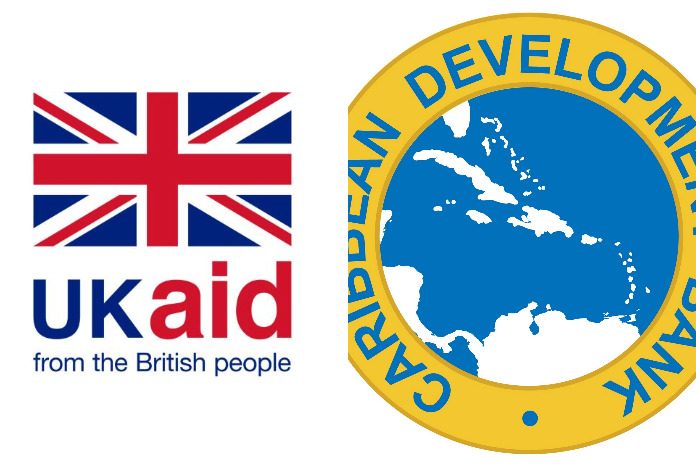 BRIDGETOWN, Barbados – Farmers in Jamaica's southern coastal plains have achieved a major milestone in their quest to increase productivity and access to markets with the launch of the Southern Plains Agricultural Development Project.
The agricultural development initiative launched by the government of Jamaica along with representatives of the United Kingdom and the Caribbean Development Bank (CDB) at the office of the prime minister, Kingston, Jamaica. The project scope includes the installation or upgrade of irrigation, drainage and flood control systems, as well as improvements to farm roads, which will increase productivity and mitigate the effects of climate change. There is also a matching grant scheme, which will assist small-scale farmers from disadvantaged groups to invest in on-farm irrigation equipment and agri-business ventures. Farmers will also be offered training in climate-smart agriculture and certification in international standards in good agricultural practices.
Agriculture is still the main source of income in the benefitting settlements of Amity Hall, St Catherine, and Parnassus, Clarendon, located along southern coastal plains of Jamaica, where sugar and banana cultivation dominated in the past. Most households currently plant cash crops in backyards and rear livestock. The residents include poor and vulnerable groups, such as women without access to land and people with disabilities, in addition to men and young people whose livelihood depend on small-scale farming.
"Agriculture can play an important role in Jamaica's recovery from the COVID-19 pandemic. Now, we are much more acutely aware of farming communities like those in the Southern Plains and how they can lead the transformation of agriculture into a resilient, competitive and sustainable sector. To do so successfully, however, it is imperative that Jamaica, and indeed all of CDB's Borrowing Members Countries, give urgent attention to investing in activities that build capacity, improve food security and, where possible, re-shore supply chains", said CDB president Dr William Warren Smith.
The US$23.1-million project is being funded by a grant of £17.3 million (US$22.5 million) from the government of the United Kingdom through the CDB-administered United Kingdom Caribbean Infrastructure Fund, and a contribution of almost £500,000 (US$600,000) from the government of Jamaica.
"The UK is proud to fund this transformational agriculture project in Jamaica. We know that agriculture is the backbone of Jamaica's economy and we are pleased that this project will boost production, improve competitiveness and ensure that farm produce meets the standards required for export and the tourism industry", said British High Commissioner to Jamaica, Asif Ahmad.
"We are delighted that this important project will deliver benefits in an inclusive and equitable way, by building the capacity of local farmers, including women, youth and people with disabilities, to secure their livelihoods and reduce poverty as they get access to new markets", said the UK's development director to the Caribbean, Stefan Kossoff.
Although the area is highly favourable for agricultural production it is very vulnerable to the effects of climate change, such as irregular rainfall and prolonged drought. Limited access to markets has also curtailed economic development and restricted livelihoods in these communities.
The intervention, which will enhance agricultural marketing, such as through certified packhouses, and facilitate capacity-building towards compliance with internationally recognised food safety management schemes will increase farmer access to high-end markets, both within Jamaica and for export.
The project will open up the possibilities for commercially oriented farmers to lease government-owned lands, whilst supporting measures to ensure the participation of poor and vulnerable groups, such as women and youth in the agriculture sector.